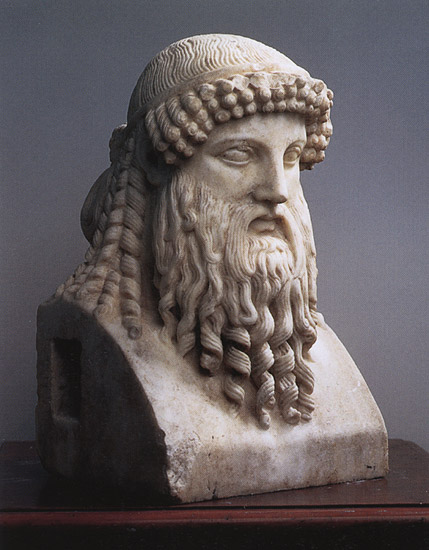 Herm of Hermes.
Marble. Roman copy of a Greek original from the middle of the 5th century BCE.
Height 45 cm.
Inv. No. A. 407.
Saint Petersburg, The State Hermitage Museum
Origin:
Receipt: from the Campana collection, acquired in 1861.
Credits:
© Photo, text: Antichnoe nasledie v iskusstve Zapadnoi Evropy. Katalog vystavki. s. 22 cat. No. 9.
© 2004 — Gosudarstvennyi Ermitazh, Sankt-Peterburg.
© 2004 — AO "Slaviya", Sankt-Peterburg.
© 2004 — OOO "Kompaniya "Bazovyi element", Moskva.