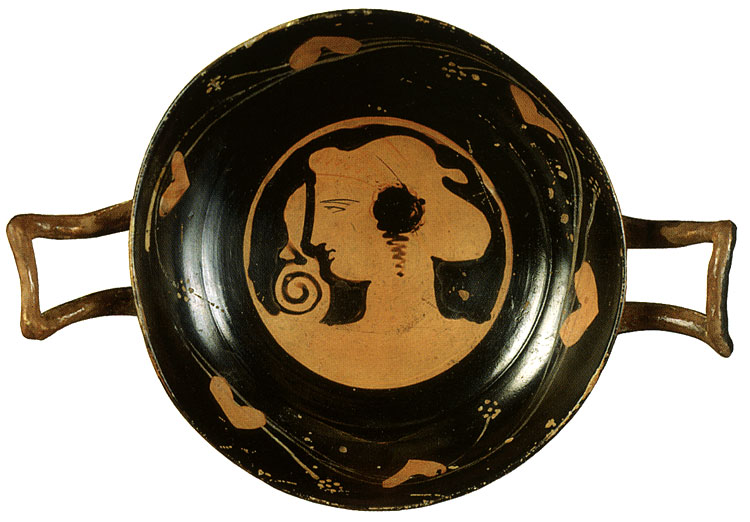 Head of a woman.
Red-figure Kylix. Attic.
By the Diomedes Painter.
Clay. First half of the 4th century BCE.
Height 5.3 cm, diameter of cup with handles 22 cm.
Inv. No. Á. 283.
Saint Petersburg, The State Hermitage Museum
Origin:
Receipt: 1834, from the Pizzati collection.
Credits:
© Photo, text: Antichnoe nasledie v iskusstve Zapadnoi Evropy. Katalog vystavki. s. 35 cat. No. 30.
© 2004 — Gosudarstvennyi Ermitazh, Sankt-Peterburg.
© 2004 — AO "Slaviya", Sankt-Peterburg.
© 2004 — OOO "Kompaniya "Bazovyi element", Moskva.