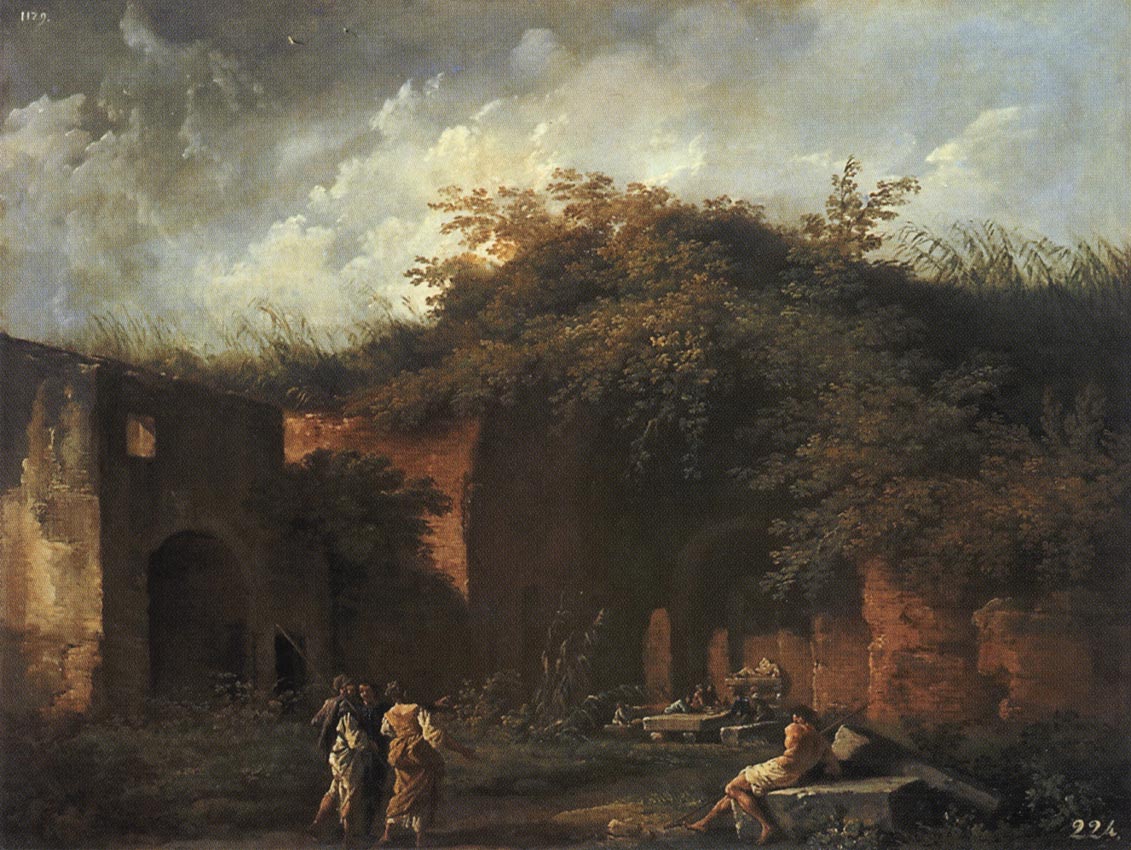 Landscape with ruins.
Claude Joseph Vernet (1714—1789).
Oil on canvas. 50 × 65 cm.
Inv. No. ÃÝ 7442.
Saint Petersburg, The State Hermitage Museum
Origin:
Receipt: 1933, from Antiques, earlier — in the Bezborodko collection, Saint Petersburg;
in the A. G. Kushelev-Bezborodko collection (?), Saint Petersburg; probably, in the collection of his daughters — V. A. Kochubey or countess L. A. Musina-Pushkina.
Description:
In catalogues of the State Hermitage there is a second name of a picture — "Ruins of the Palatine". However actually the composition represents ruins of one of antique constructions, in 18th century taking place in vicinities of Rome near Porta Capena (now — in a city boundaries), — the Grotto of nymph Egeria.
Credits:
© Photo, text: Antichnoe nasledie v iskusstve Zapadnoi Evropy. Katalog vystavki. s. 72 cat. No. 62.
© 2004 — Gosudarstvennyi Ermitazh, Sankt-Peterburg.
© 2004 — AO "Slaviya", Sankt-Peterburg.
© 2004 — OOO "Kompaniya "Bazovyi element", Moskva.