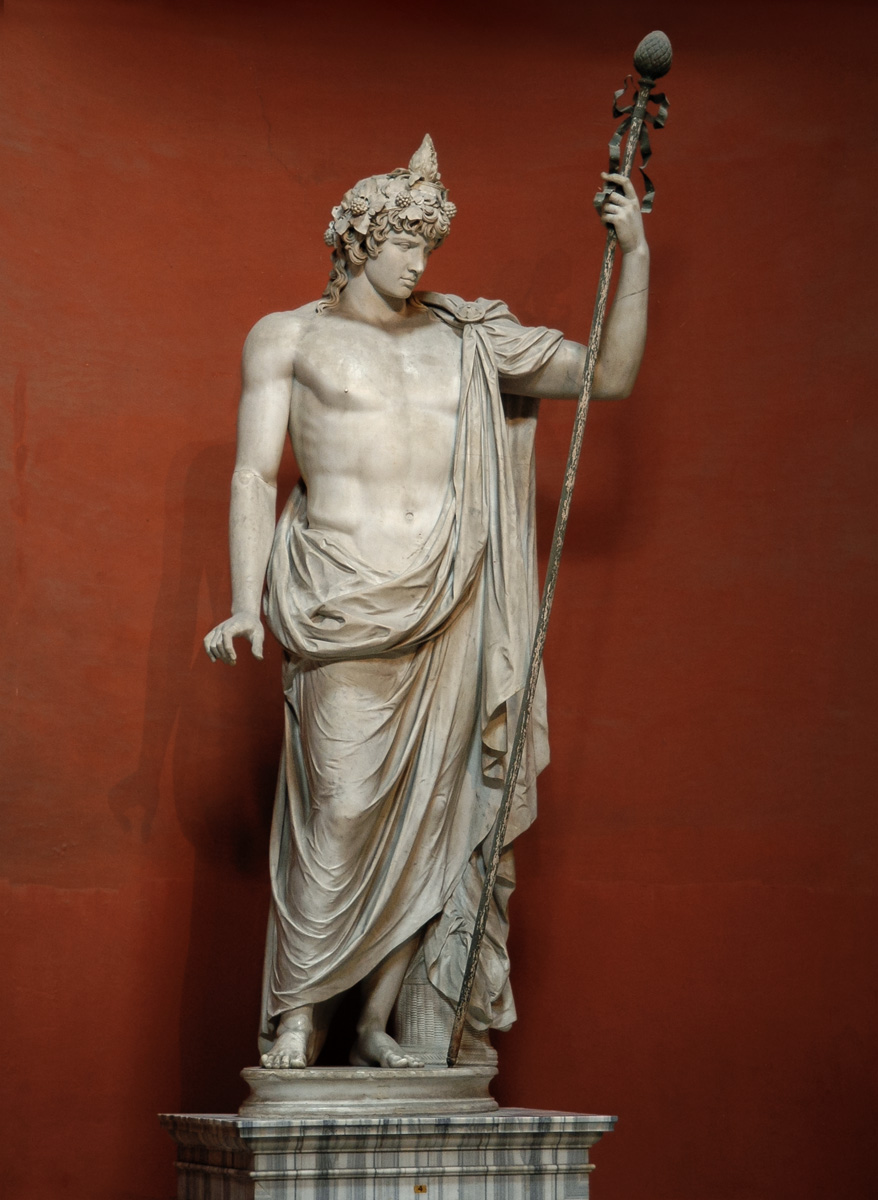 Colossal statue of Antinous as Dionysos—Osiris.
Marble. 130s CE.
Inv. No. 256.
Rome, Vatican Museums, Pius-Clementine Museum, Round Room, 4
(Musei Vaticani, Museo Pio-Clementino, Sala Rotonda, 4)
Description:
Antinous is represented with attributes of the Dionisius—
Osiris cult: ivy wreath, band, mystic cist (near the left foot), and pine cone on the head (perhaps better identified as "Uraeus").
Credits:
(ńń) 2006. Photo:
Sergey Sosnovskiy
(
CC BY-SA 4.0
).
© 1986 Text: Guide to the Vatican: Museums and City. Pontifical Monuments, Museums and Galleries. Tipografia Vaticana, p. 48.