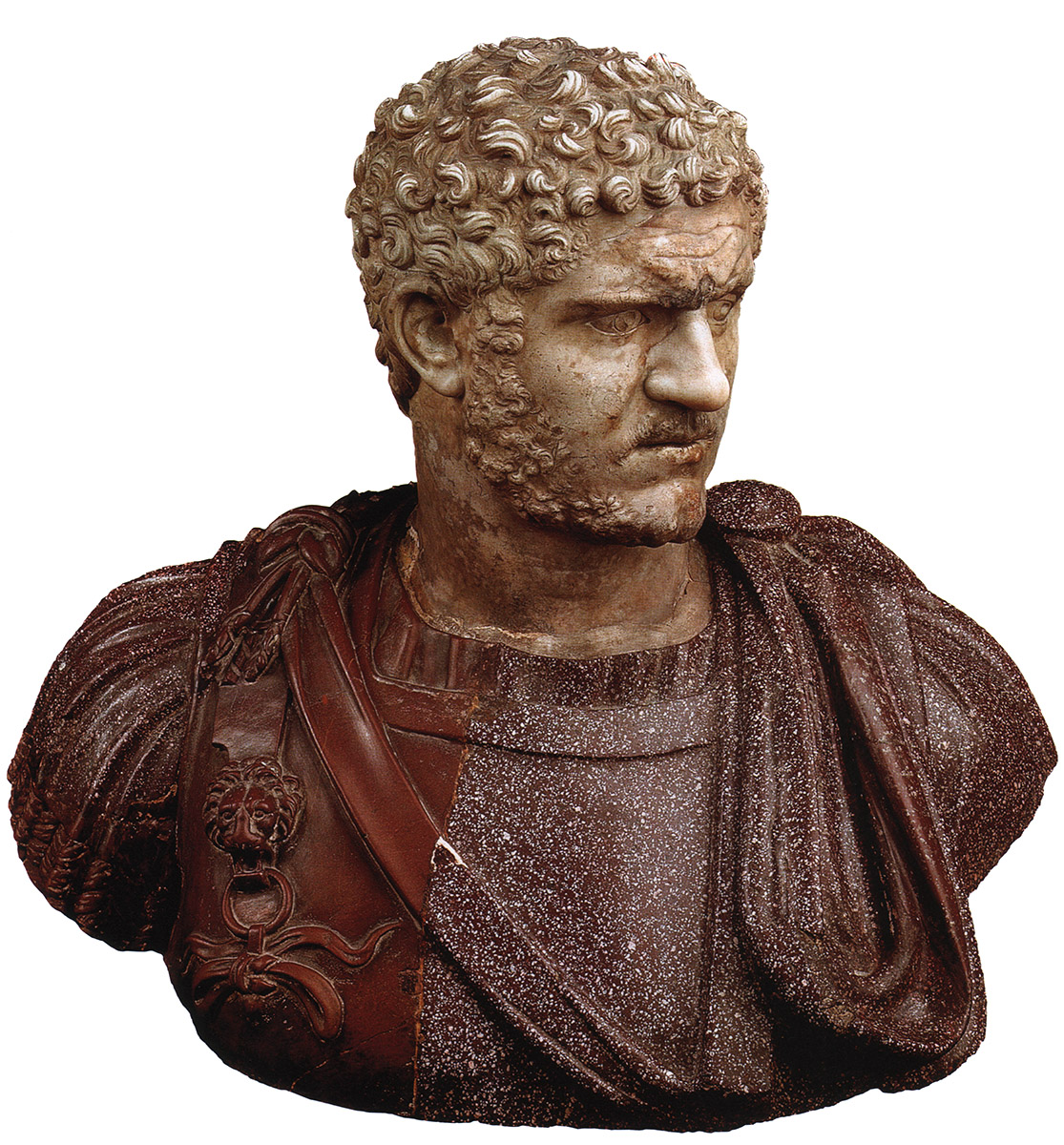 Bust of Caracalla.
211—217.
Rome, Capitoline Museums, Palazzo Nuovo, Hall of the Emperors
(Musei capitolini, Palazzo Nuovo, Sala degli Imperatori)
Credits:
© 1996. White Star S.r.l.
© 2004. Photo, text: Liberati A. M. Drevnij Rim: Istoriya civilizacii, kotoraya pravila mirom / A. M. Liberati, F. Burbon; per. s angl. K. Panas. — M.: OOO "Izdatel'stvo Astrel"; OOO "Izdatel'stvo AST", 2004, s. 54.
Photo: Araldo de Luca — Rome.