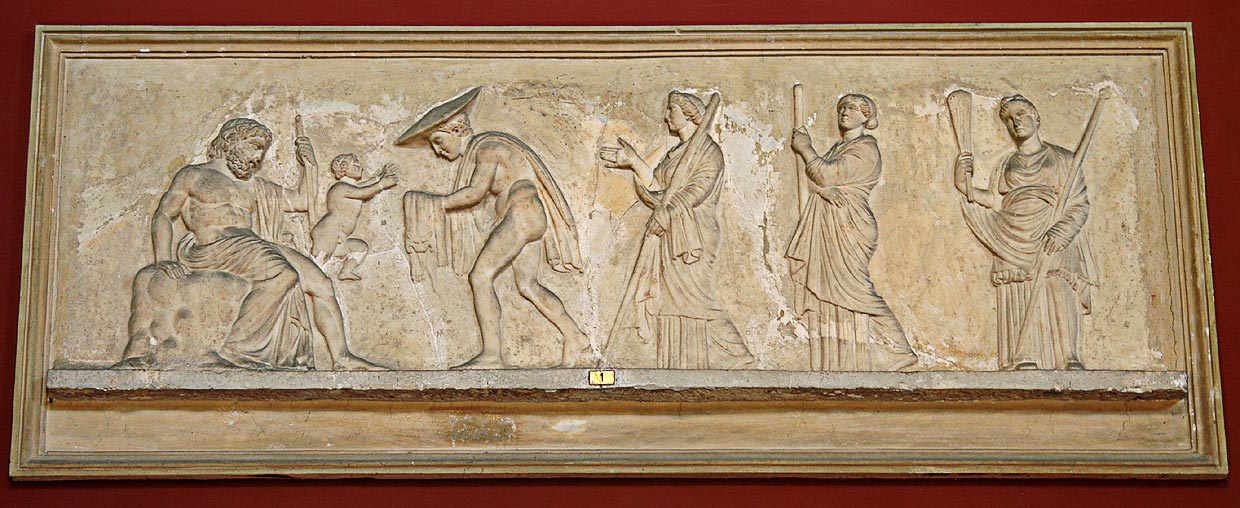 Relief with the image of the scene of Dionysosí birth.
Marble. Roman work of the second century after a Greek model of the late 4th century BCE.
Inv. No. 328.
Rome, Vatican Museums, Pius-Clementine Museum, Room of the Muses, 1
(Musei Vaticani, Museo Pio-Clementino)
Origin:
Found outside Porta Portese in 1782.
Credits:
Keywords: relief with the image of the scene of Dionysosí birth marble Bacchus Dionysus birth delivery Zeus Hermes Hermes Mercury Mercurius nymph three nymphs of mountain Nysa hat three Moirae Moira Parcae Parca Eileithyia Ilithyia Ilizia Eilithia Eilythia Ilithia Eileithyiai Eleuthia Demeter Demetra Ceres Cerere Libera Proserpina petasos petasus Greek headdress headgear animal skin Inv No 328 SM 1