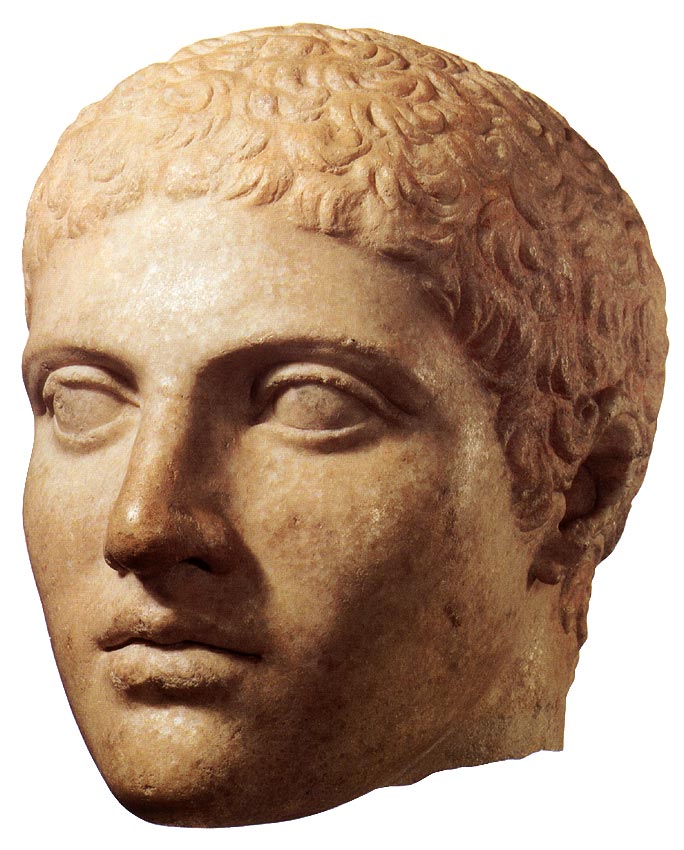 Head of a discobolos.
Marble. Roman copy (third quarter of the 2nd century BC) of the Discobolos of Myron, 5th century BCE.
Height: 24.3 cm.
Inv. No. I.1288.
Vienna, Museum of Art History
(Kunsthistorisches Museum)
Origin:
unknown.
Description:
The narrow oval of the face of this young athlete with his serious and concentrated expression is divided into broad surfaces by the ridge of the eyebrows and the ridge of the nose. The full-lipped mouth is slightly open. The hair is cut short and forms a cap of flat curls which overlap like scales.
Literature:
Ê. Gschwantler-W. Oberleitner, Götter, Heroen, Menschen-Antikes Leben im Spiegel der Kunst. (Vienna, 1974) no. 246 p. 78.
M. Devillers
Credits:
© 1993. Photo, text: OLYMPISM IN ANTIQUITY. Olympic Museum Lausanne. Bertelsmann UFA. Industria Gráfica S. A. Barcelona, 1993, p. 92 cat. no. 35
© Photo — I. Kitbitschka (Kunsthistorisches Museum-Vienna)
© 1993 — Comité International Olympique