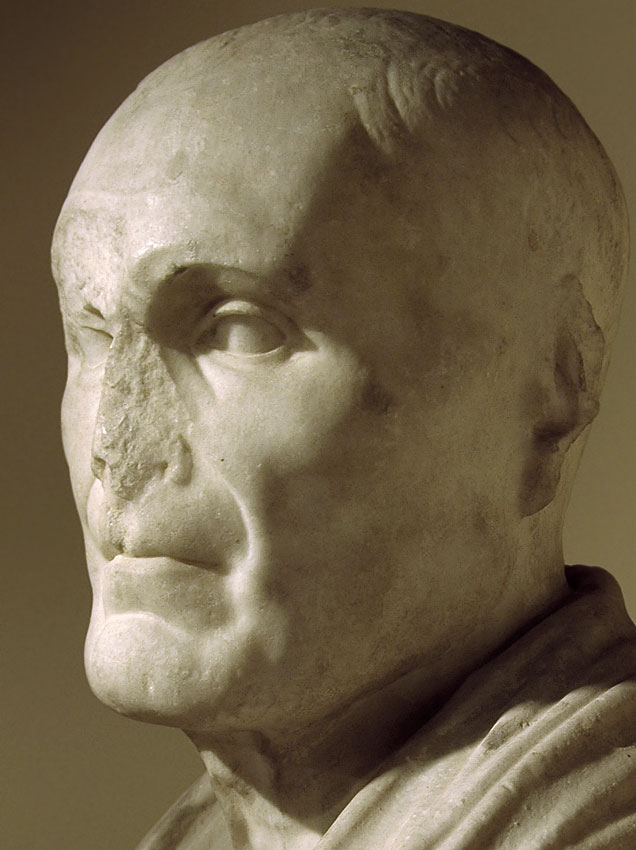 Herma of a Poet (Virgil?). Detail.
Pentelic marble. 10—20 CE.
Inv. No. MC 2410.
Rome, Capitoline Museums, Museum Montemartini (Centrale Montemartini), I. 63
(Musei capitolini, Centrale Montemartini)
Origin:
From the area near the Mausoleum of Augustus, 1937.
Description:
The statue can perhaps be identified as Virgil, the poet of whom Augustus was particularly fond.
Credits: