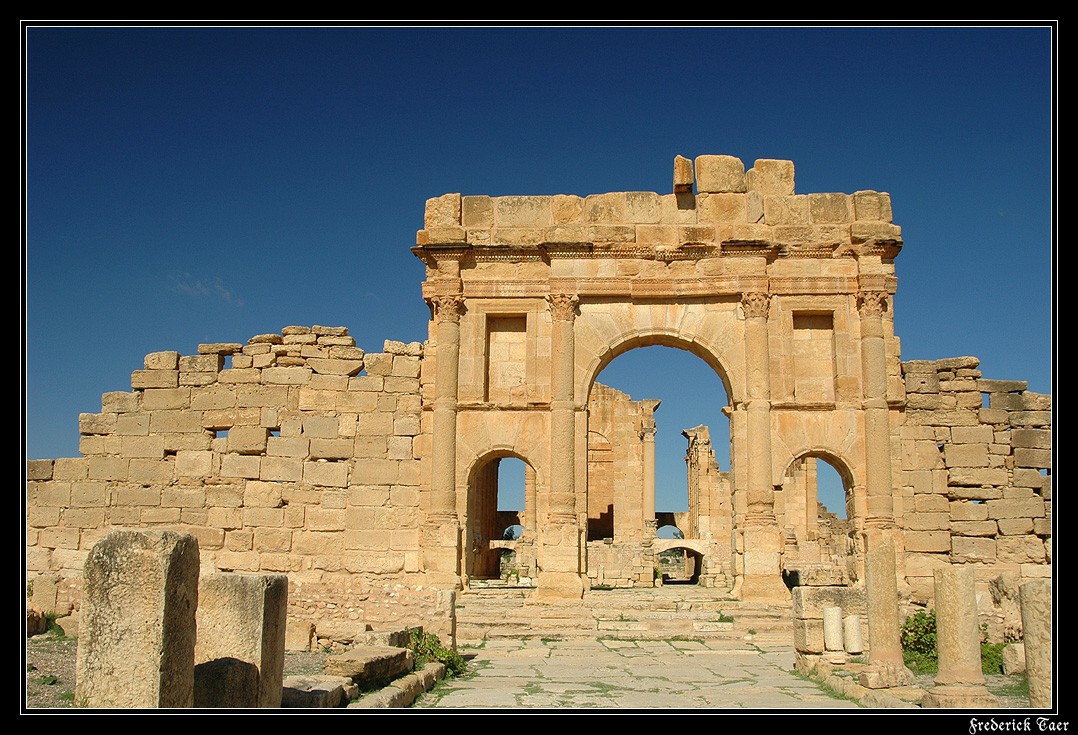 Arch of Antoninus Pius.
139 CE.
Sufetula (modern Sbeitla, Tunisia)
Description:
The Arch of Antoninus Pius is the only structure in Sufetula whose date can be certainly established (A.D. 139) It was evidently left unfinished, for the shafts of the four Corinthian columns on the facade have not been smoothed off.
Credits: