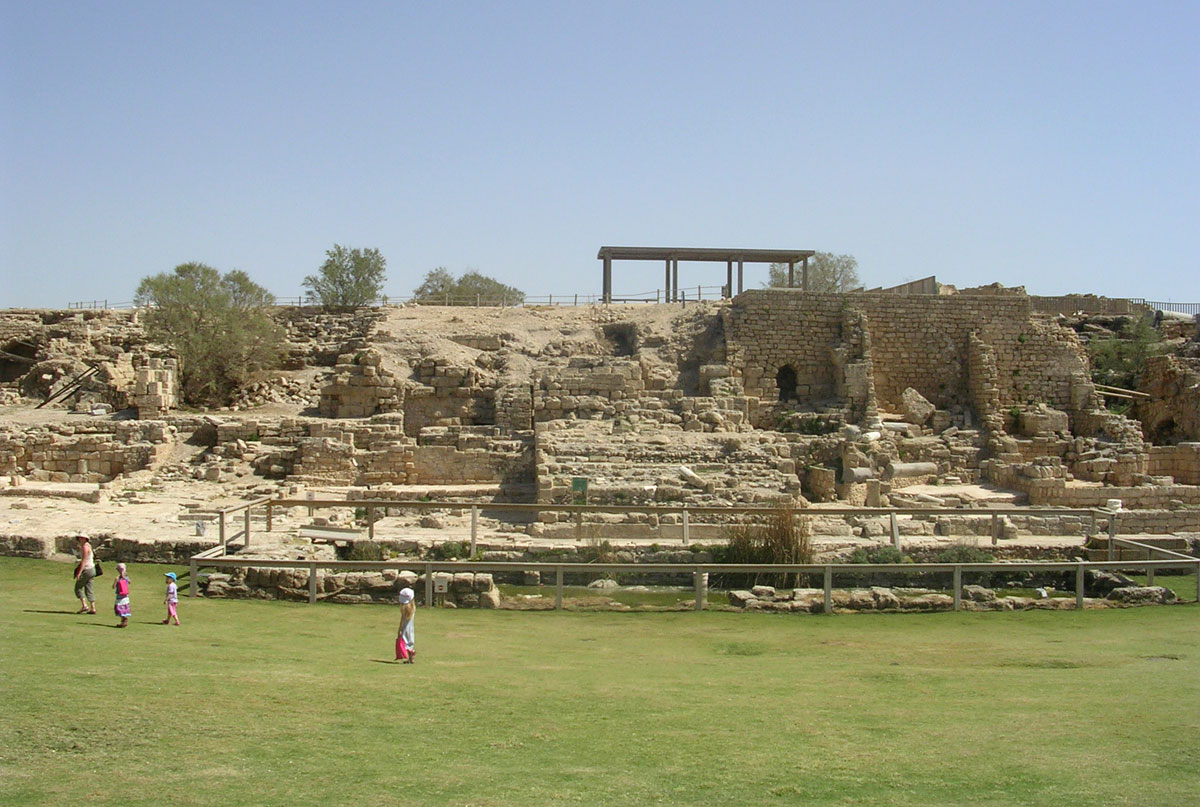 The podium of the temple of Rome and Augustus.
10 BCE.
The area of temples. View from the sea.
Caesarea
Description:
It the reign of king Herod a raised foundation ("podium") was built and a magnificent temple in honour of Rome and Augustus was constructed on it. An octagonal church was built here in the Byzantine period, a large mosque in the Arabian period, and a cathedral in the epoche of the Crusaders.
Credits: