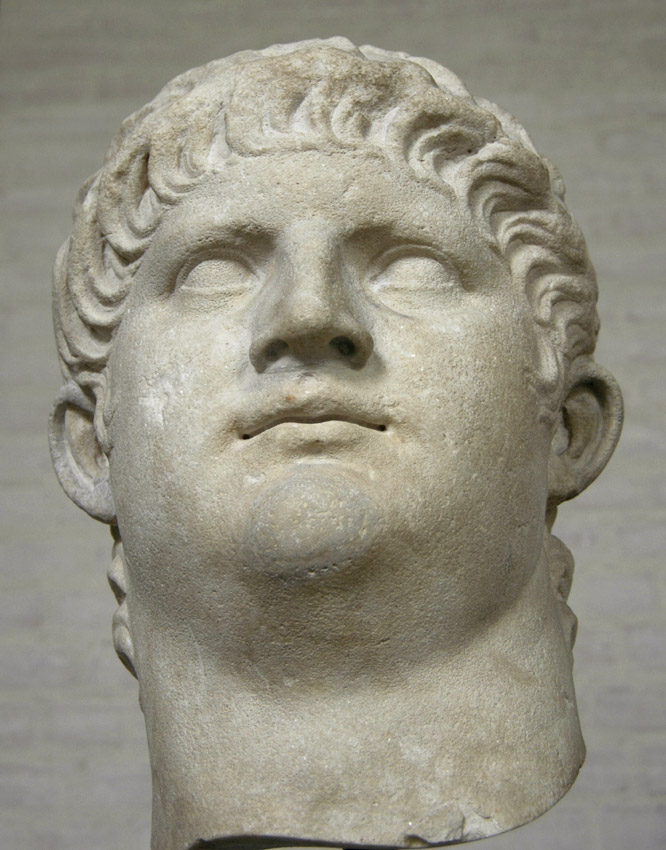 Head of the emperor Nero.
From the colossal statue, height ca. 2.40 m.
Marble. After 64 CE.
Height 45 cm.
Inv. No. 321.
Munich, Glyptotek
Origin:
Rome, Palazzo Ruspoli. Purchased in 1811.
Credits:
(ρρ) 2008. Photo:
Sergey Sosnovskiy
(
CC BY-SA 4.0
).
Text: museum inscription to the sculpture; Ohly D. The Munich Glyptothek. Greek and Roman Sculpture. Beck C. H., München, 2002, p. 158.