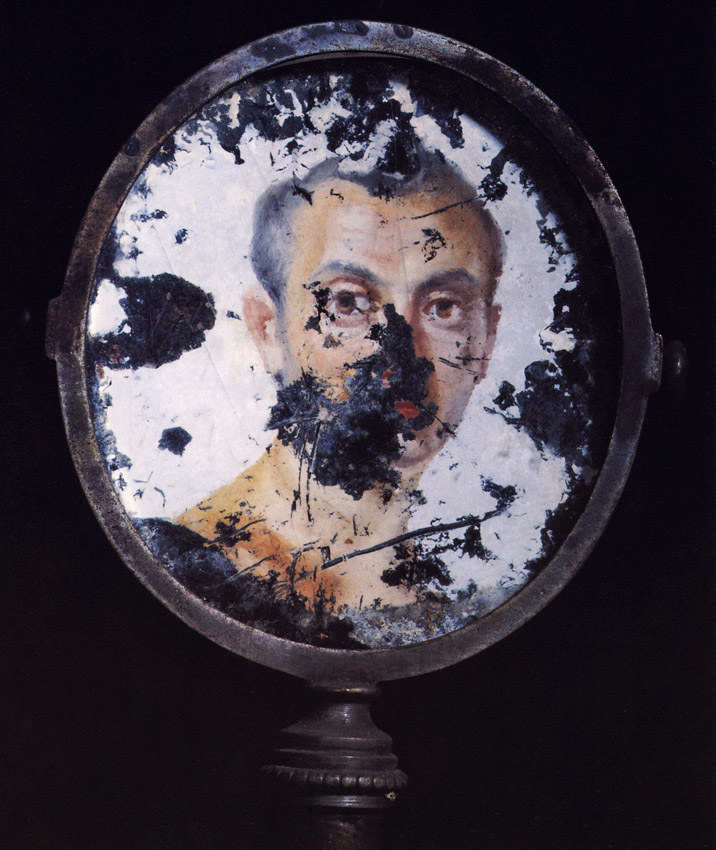 Portrait on glass
Naples, National Archaeological Museum
Inv. No. 132424.
Portrait on glass.

Inv. No. 132424.
Naples, National Archaeological Museum
(Napoli, Museo archeologico nazionale di Napoli)
Origin:
From Pompeii.
Description:
The thoughtful expression and delicate colours of this fine head painted on glass, probably originally part of a double medallion, calls to mind the Fayyum portraits, and is probably an Alexandrine product, as a comparison with a similar specimen from Hawara, datable to the first half of the 1st century B.C., bears out.
Credits:
© 1996. Photo, text: Stefano De Caro, "The National Archaeological Museum of Naples".
Soprintendenza Archeologica di Napoli e Caserta. Electa, Napoli, 2001, p. 269.
© 1996. Photo: Luciano Pedicini.