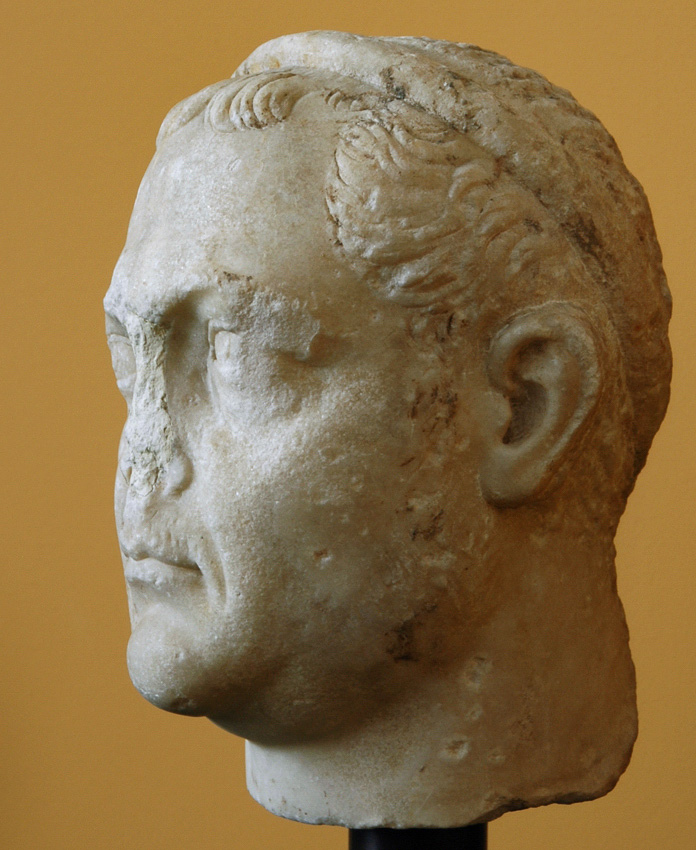 Portrait of Valerian.
Marble. 253—260.
Height 45 cm.
Inv. No. 3387.
Copenhagen, New Carlsberg Glyptotek
(Ny Carlsberg Glyptotek)
Description:
Coin portraits make the identification of this portrait certain. Valerian was in his sixties when he ruled. This head is from a colossal statue set up together with that of his son and co-regent, Gallienus. The format is superhuman; not so his features.
Credits: