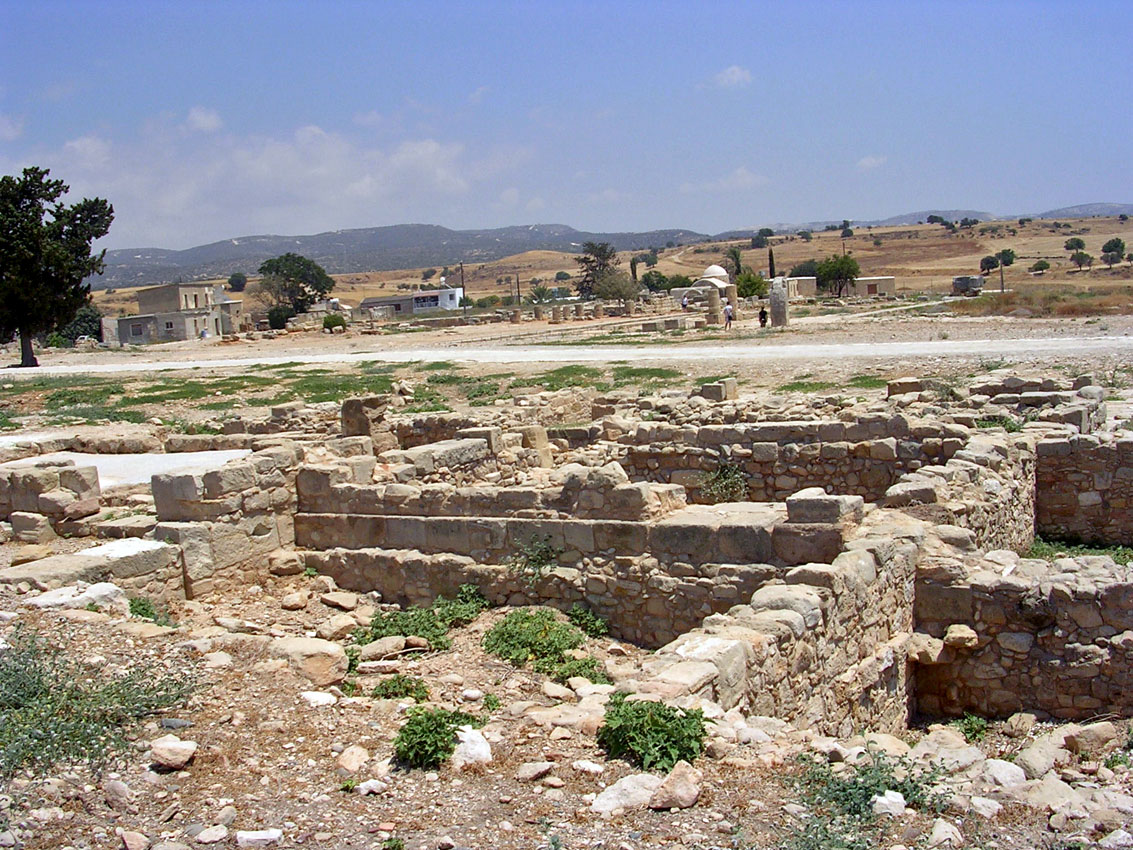 Roman house near the sanctuary.
1st century CE.
Cyprus.
Kouklia (Paliapaphos), Temple of Aphrodite
Description:
About 40 m west of Sanctuary II (to the left of the road) the remains of a large Roman peristyle house were excavated on site KC. Built in the first century and reconstructed in the Late Roman period, its rooms are arranged round a colonnaded atrium. The large open impluvium in the centre is covered with a plain mosaic; fragments of mosaic pavements with geometric patterns are preserved in the peristyle and in ad¬jacent rooms.
Credits:
(ńń) 2009. Photo:
Olga Lyubimova
(
CC BY-SA 4.0
).
© 2004 Text: Maier F.G. "Guide to Paliapaphos (Kouklia)". Bank of Cyprus Cultural Foundation. Nikosia. P. 51.