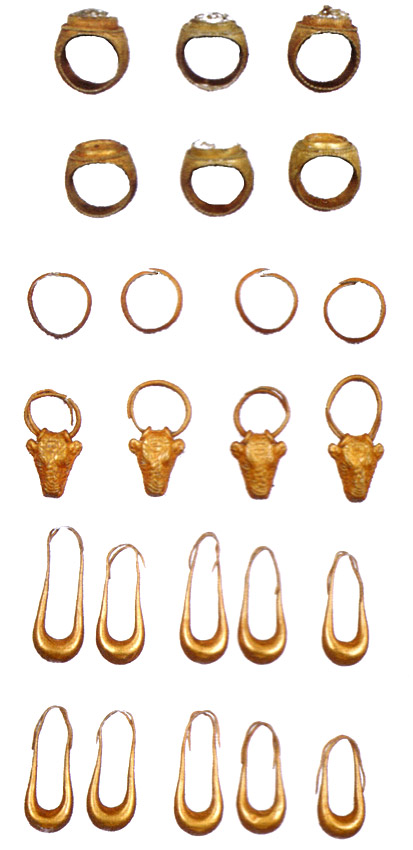 Gold jewellery.
12 century BCE.
Nicosia, Cyprus Museum
Origin:
Found in the tomb KTE VIII, Paliapaphos (Kouklia), Cyprus.
Description:
Fingerrings with cloisonné bezels; earrings with pendants in the form of bulls' heads; boat-shaped earrings.
Credits:
© 2004. Photo, text: Maier F.G. "Guide to Paliapaphos (Kouklia)". Bank of Cyprus Cultural Foundation. Nikosia. P. 18.