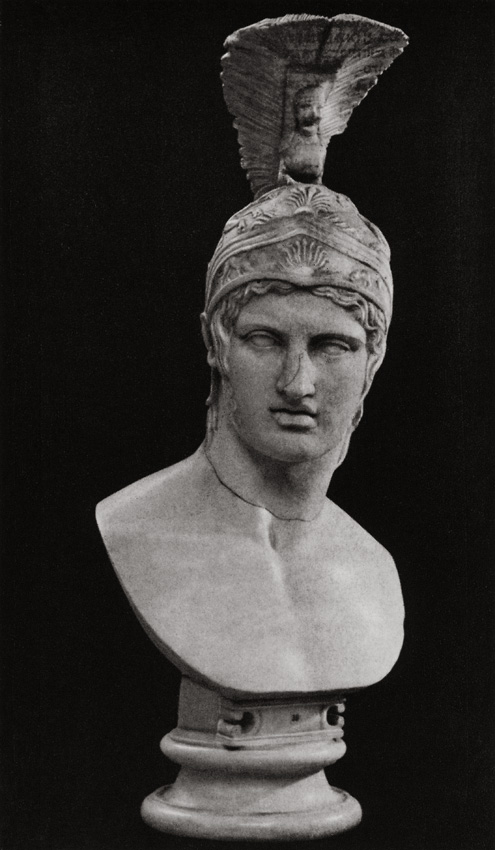 Head of Ares.
Marble. After the Greek original by Alkamenes ca. 420s BCE.
Inv. No. A 105.
Saint Petersburg, The State Hermitage Museum
Credits:
© 1986 Photo, text: Saverkina I. I. Grecheskaya skulptura V v. do n. e. v sobranii Ermitazha. Katalog. Leningrad, «Iskusstvo», 1986. Cat. No. 42, pp. 102—105.
Photographer Ryabinina L. A.