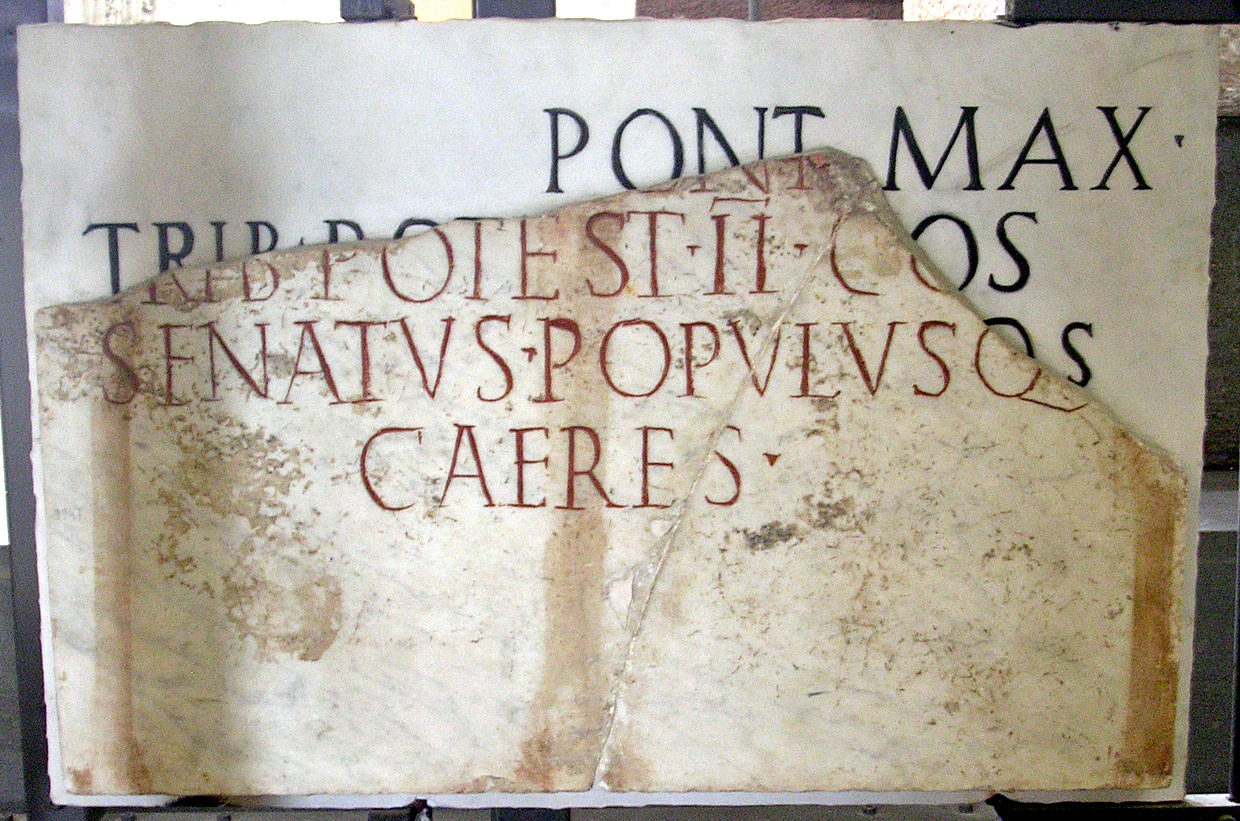 The honorific inscription for an emperor from Julian-Claudian dynasty.
Marble. Second quarter of the 1st century CE.
CIL XI 3604.
Rome, Vatican Museums, Gregorian Profane Museum
(Musei Vaticani, Museo gregoriano profano)
Origin:
From the theater of Caere (Cerveteri).
Description:
CIL XI 3604
p]ont(ifici) [max(imo)] / trib(unicia) potest(ate) II co(n)[s(uli) 3] / senatus populusq(ue) / Caeres
...to the pontifex maximus, vested with the tribunician power for the second time, consul... — senate and people of Caere.
Credits: