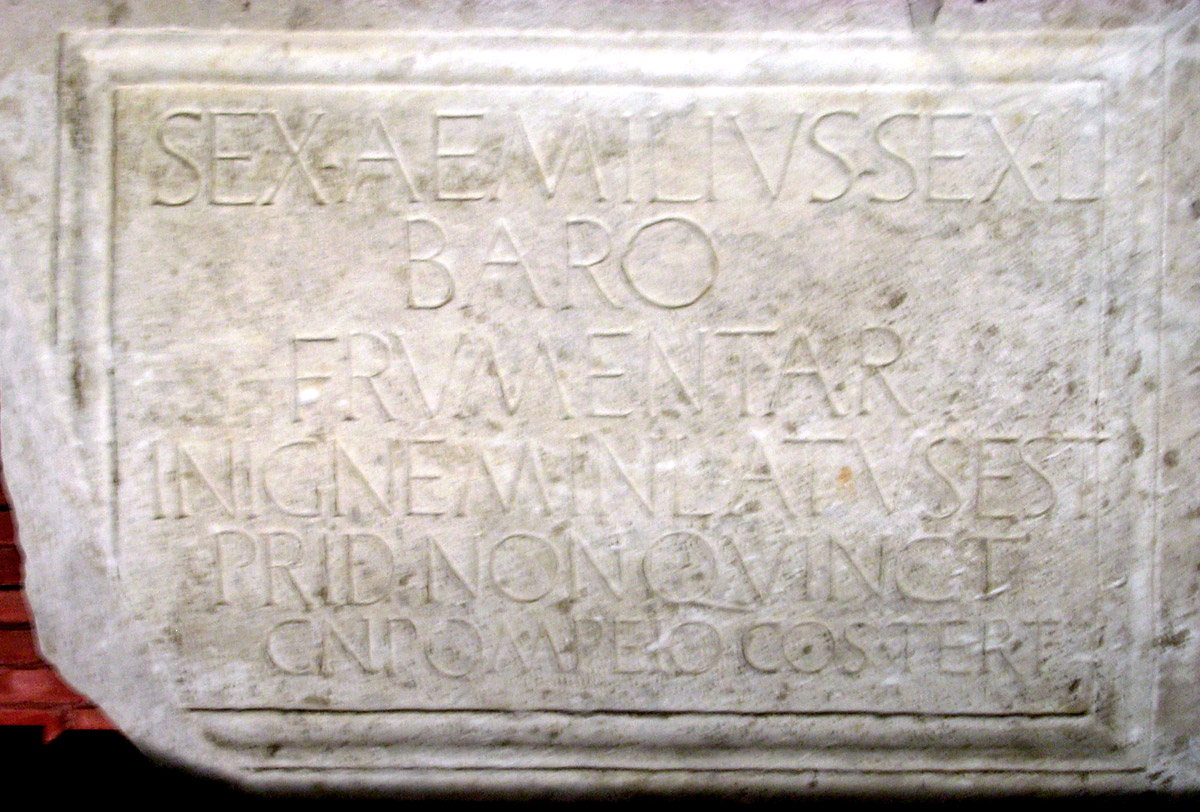 Funerary inscription of Sextus Aemilius Baro.
52 BCE.
CIL I 2965 = ILLRP 786a.
Rome, Capitoline Museums
(Musei capitolini)
Origin:
Rome, via Alberto Mario, 1955.
Description:
CIL I 2965 = ILLRP 786a
Sex(tus) Aemilius Sex(ti) l(ibertus) / Baro / frumentar(ius) / in ignem inlatus est / prid(ie) Non(as) Quinct(iles) / Cn(aeo) Pompeio co(n)s(ule) tert(ium)
Sextus Aemilius Baro, the freedman of Sextus, grain seller, was cremated the day before the nones of Quintilis, in the third consulship of Gnaeus Pompey (July 6, 52 BCE).
Credits: