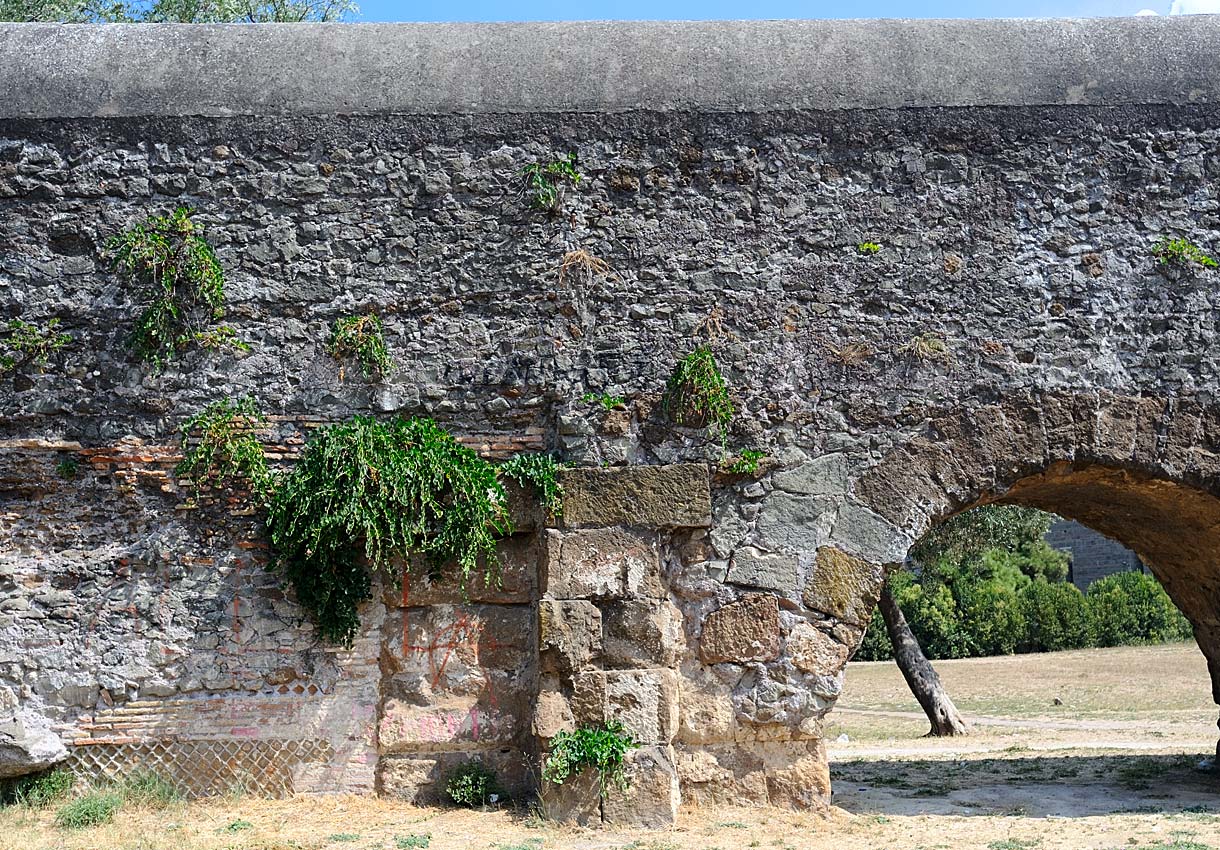 The Aqueduct of Marcius (144 BCE) used as a base for Aqua Felice (1586 CE)
Rome, Park of Aqueducts
Photo by Ilya Shurygin
The Aqueduct of Marcius (144 BCE) used as a base for Aqua Felice (1586 CE).
Rome, Park of Aqueducts
Description:
Mixed ancient facing technique (opus mixtum) was used in construction of Aqua Marcia: opus reticulatum, opus latericium and opus quadratum.
The upper part of the aqueduct (Aqua Felice) built in 1585-86 is faced with uncut irregular shaped peaces of tufa — opus incertum.
Camera point:
Latitude: N 41d 51m 8,17s
Longitude: E 12d 33m 23,94s
Map Datum: WGS-84
Credits: