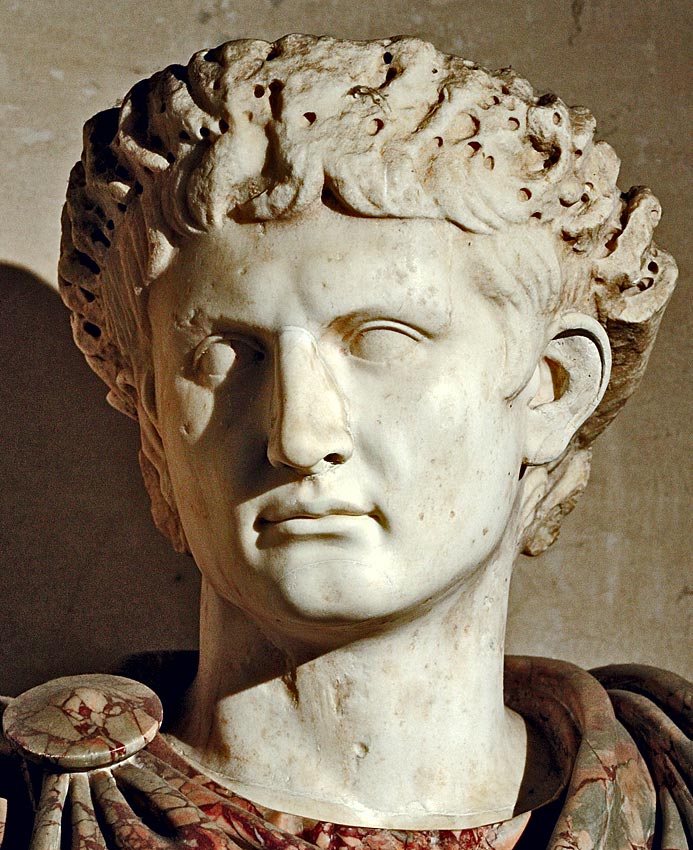 Bust of August wearing the oak crown (corona quercea).
Head: Greek marble — 1st cent. CE. Bust: portasanta — 16th cent. CE.
Inv. No. 6719.
Mantua, Ducal Palace
(Palazzo Ducale (reggia dei Gonzaga))
Origin:
Sabbionetta, collection of Vespasiano Gonzaga.
Transfered to the possession of Pal. Ducale by Comune di Mantova in 1915.
Credits: