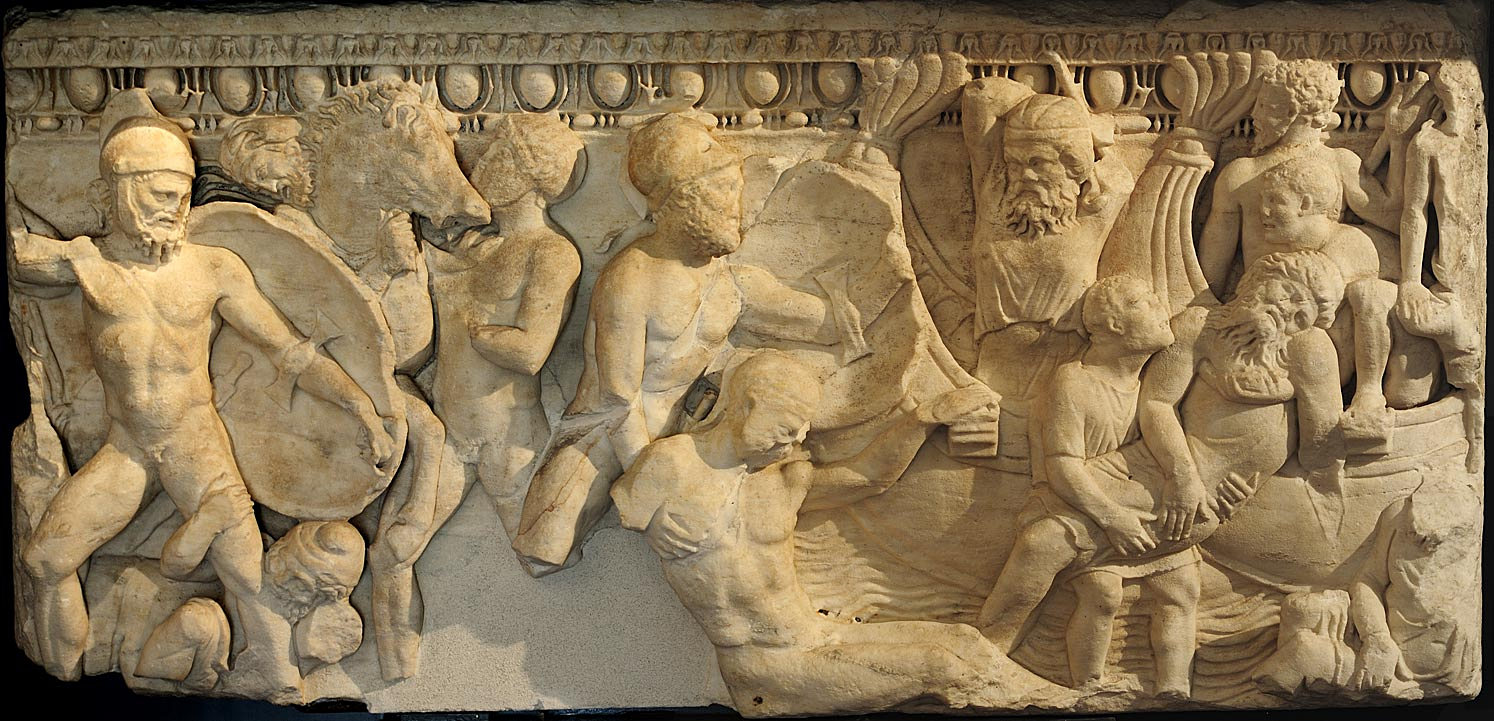 Front panel of sarcophagus with a scene of a naval battle.
Apuan marble. 2nd century CE.
W. 155 cm, H. 76 cm.
Inv. No. MR 1.
Brescia, Santa Giulia Civic Museum
Origin:
Found in 1690 to the North of San Salvatore church. Passed into the hands of Averoldi family who donated it to the Museo Patrii in 1830.
Description:
It may be attributed to one of the stone-dressers' workshops in the Aquileia area which specialized in mass production of reliefs.
Literature:
H. Dütschke, Antike Bildwerke in Oberitalien IV. Antike Bildwerke in Turin, Brescia, Verona und Mantua (Leipzig 1880) 143 f. Cat. no. 366.
Credits:
Keywords: Apuan marble relief sarcophagus sarkophag sarcofago apuan naval battle warrior soldier shield Corinthian crested helmet headpiece crest horse galley ship vessel rowing boat aplustre stern poop round shield aspis handle grip sword belt baldric Phrygian cap ornament classical decorative motiff Ionic cimatium cymatium ovolo ovoli eggs and darts beading groove baguete from the Averoldi collection Inv No MR 1