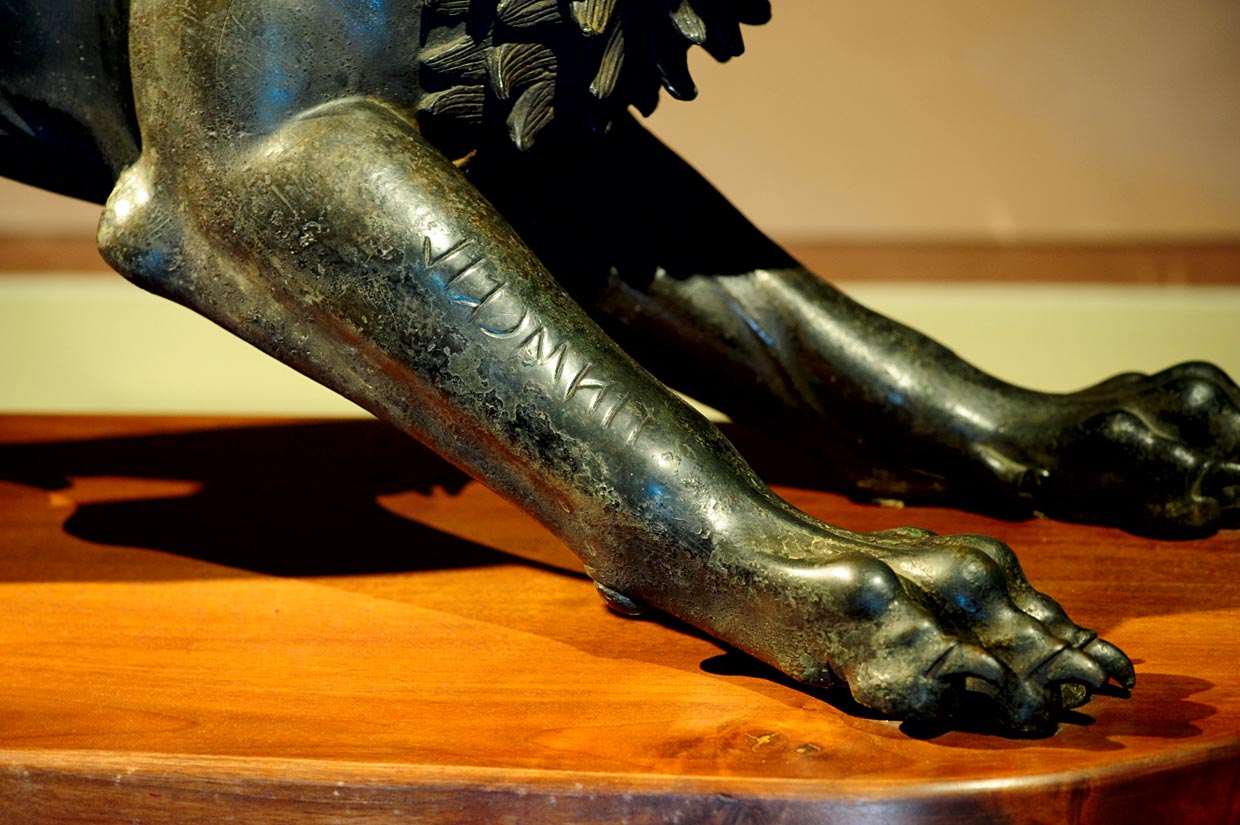 Chimera of Arezzo (detail).
Bronze. First half of the 4th century BCE.
Height ca. 80 cm.
Florence, National Archaeological Museum
(Museo archeologico nazionale di Firenze)
Origin:
From Arezzo. Found in 1553 outside Porta San Lorentino, it was immediately brought to Florence to join the collections of Duke (later Grand Duke) Cosimo I de'Medici (1519—1574) and set up in the hall of Leo X in Palazzo Vecchio. In 1718 it passed to the Uffizi Gallery and in 1871 it was transferred to the Florence Archaeological Museum.
Credits: