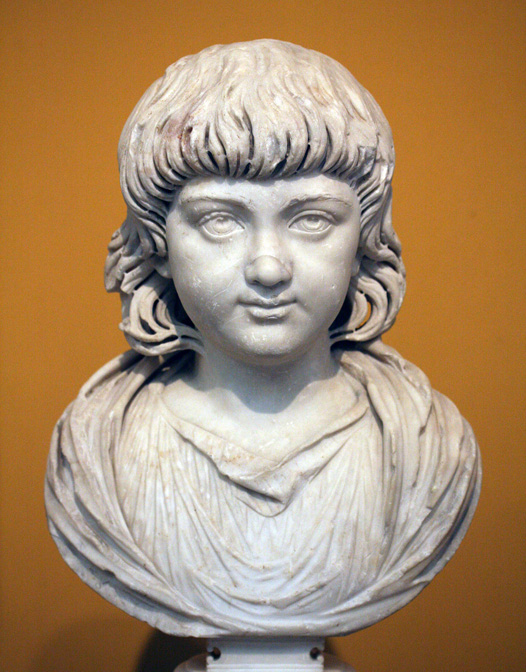 Portrait of a child.
Carrara marble. Ca. 200 CE. The base (barely visible) was added in the 18th or 19th century.
Inv. No. 1994.84.
Boston, Museum of Fine Arts
Origin:
Mary S. and Edward J. Holmes Fund, 1994.
Description:
Roman marble (Carrara) portrait of a child. Male or female? Itís hard to tell. According to the MFA, the bangs and long locks could indicate a boy. Yet the dress, with cloak and tunic, could indicate a girl.
Credits: