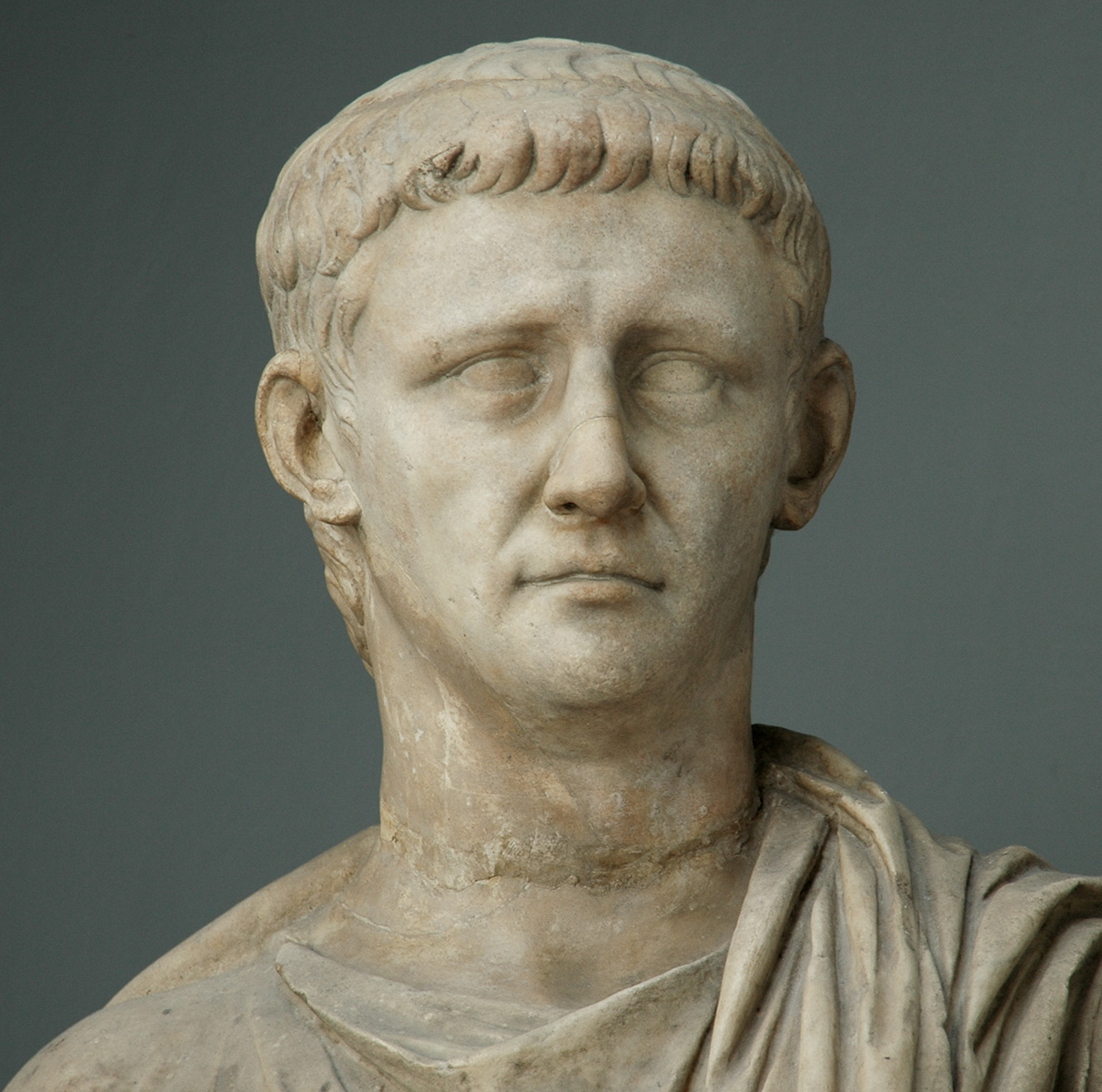 Togatus with the head of the emperor Claudius. Detail.
The head does not belong to the statue.
Marble.
Inv. No. 2221.
Rome, Vatican Museums, Chiaramonti Museum, New wing, 114
(Musei Vaticani, Museo Chiaramonti)
Origin:
Formerly in Palazzo Ruspoli.
Description:

Nr. 4. Ueberlebensgrosse Togastatue ebenda Nr. 117 (abg. Clarac pl. 935)
2
, aus Pal. Ruspoli; der Kopf aufgesetzt. Die Haare über der Stirn vortretend, die Brauenlinie schräg gegen die Nasenwurzel emporgezogen. Von stupidem Ausdruck.
2 Nibby Mus. Chiaram. II. 31.
Credits:
(ρρ) 2008. Photo:
Sergey Sosnovskiy
(
CC BY-SA 4.0
).
Text: museum inscription to the sculpture.
Description: J. J. Bernoulli. Römische Ikonographie. T. II. Die Bildnisse der römischen Kaiser. 1. Das Julisch-Claudische Kaiserhaus. Berlin, Stuttgart, Verlag von W. Spemann, 1886. S. 332.