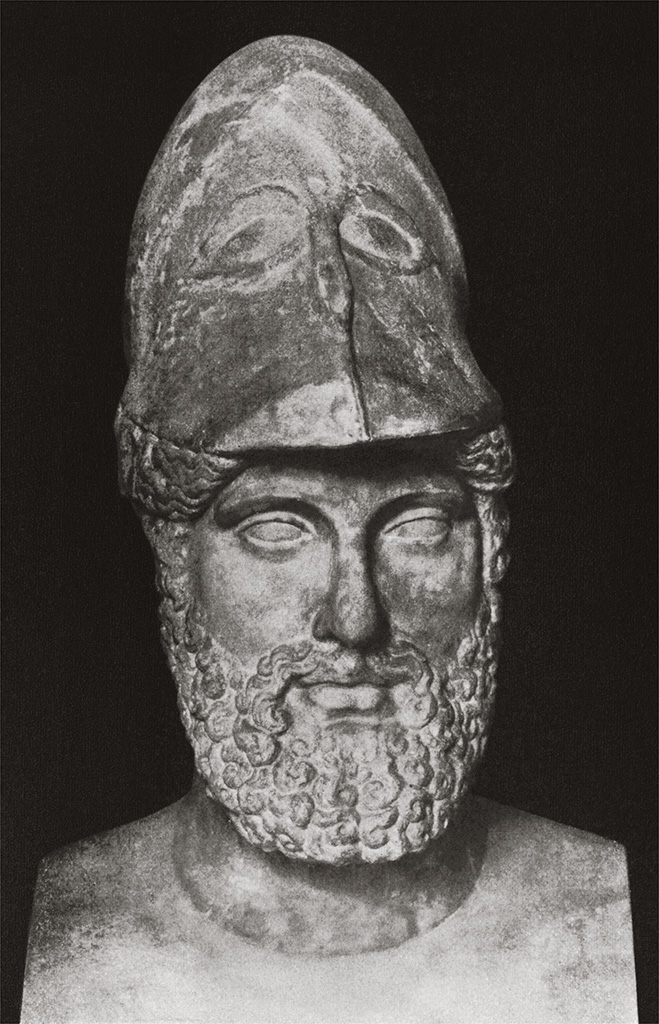 Term of a unknown General.
Marble. Ca. 460—450 BCE.
Munich, Glyptotek
Description:
Identified by Furtwängler with Kimon.
Restorations: the nose, the front end of the helmet, and the term.
Literature:
Furtwängler, Beschreibung der Glyptothek, 2nd ed., no. 229, p. 326; Kekulé, Strategen-Köpfe, p. 9 et seq.; Arndt-Bruckmann, Griechische und römische Porträts, 417/418.
Credits:
© 1912. Photo, text: A. Hekler. Greek and Roman portraits. London. William Heinemann, 1912, Pl. 1 a.
Photo: F. Bruckmann A.-G., München, phot.