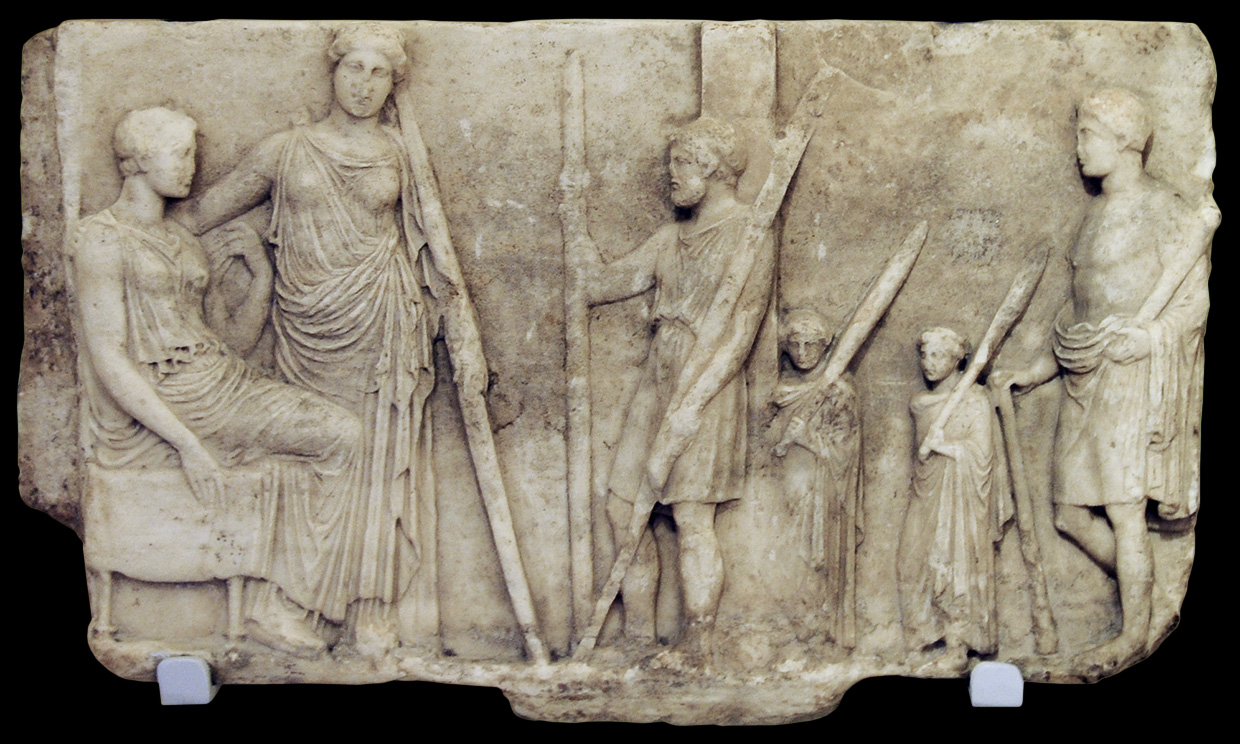 Votive relief with Demeter and Persephone.
Marble. 5th century BCE.
Length 36 cm.
Inv. No. ¤└═ 160.
Saint Petersburg, The State Hermitage Museum
Origin:
Arrived in 1854 from the Kerch Historical-Archaeological Museum. Found during excavations at Kerch, 1851.
Credits:
(˝˝) 2012. Photo:
Sergey Sosnovskiy
(
CC BY-SA 4.0
).
ę 1986 Photo, text: Saverkina I. I. Grecheskaya skulptura V v. do n. e. v sobranii Ermitazha. Katalog. Leningrad, źIskusstvo╗, 1986. Cat. No. 69, pp. 154Ś155.