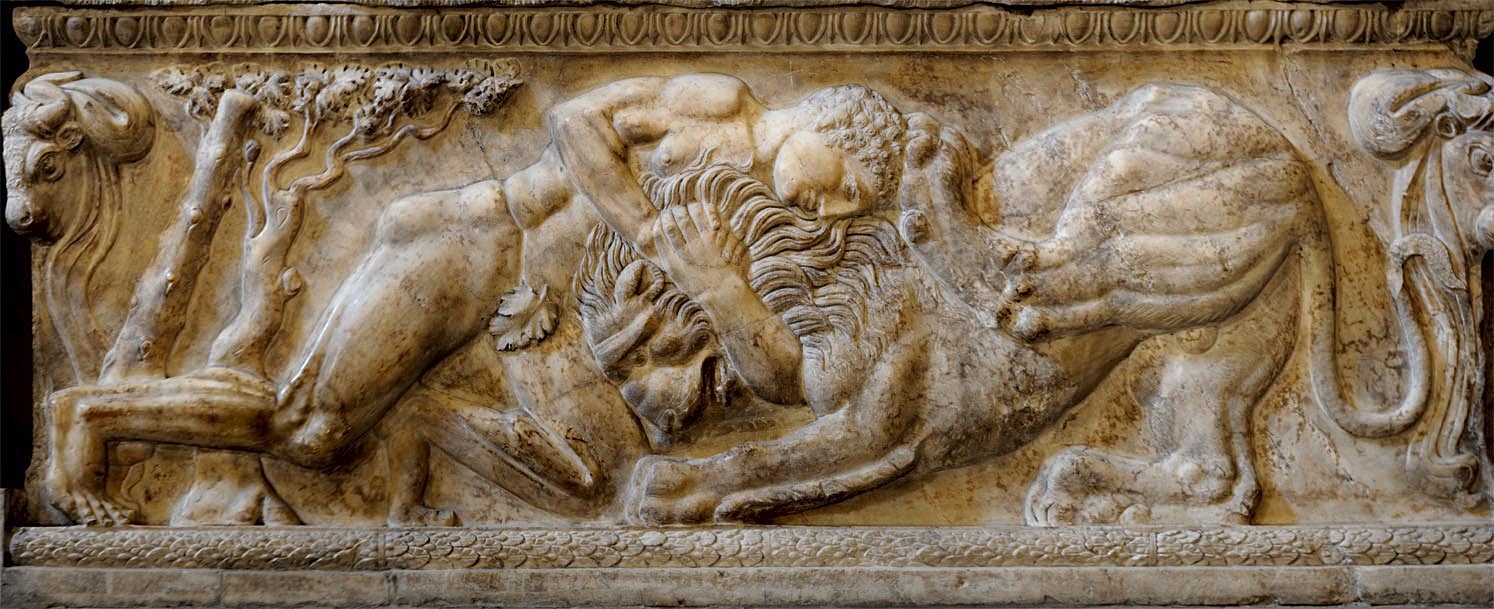 Hercules kills the Nemean lion. Frontal relief of a sarcophagus.
Marble. Greece, 5th cent. BCE.
Rome, Basilica of Saint Mary Above Minerva
Origin:
Greek marble sarcophagus (5th cent. B.C.) with a relief scene of the first labour of Hercules since the 15th cent. serves as a part of the tomb of Giovanni Alberini by Agostino di Duccio (or Mino da Fiesole). The tomb is situated in capella Frangipane of the church Santa Maria sopra Minerva, Rome.
Credits:
Keywords: marble relief sarcophagus sarkophag sarcofago Heracles Herakles Hercules Eracle Ercole kills the Nemean lion struggle of Heracles against the Nemean lion first labour of Hercules tomb of Giovanni Alberini Agostino di Duccio tree garland club fig leaf head of bull Ionic cimatium cymatium ovolo ovoli eggs and darts