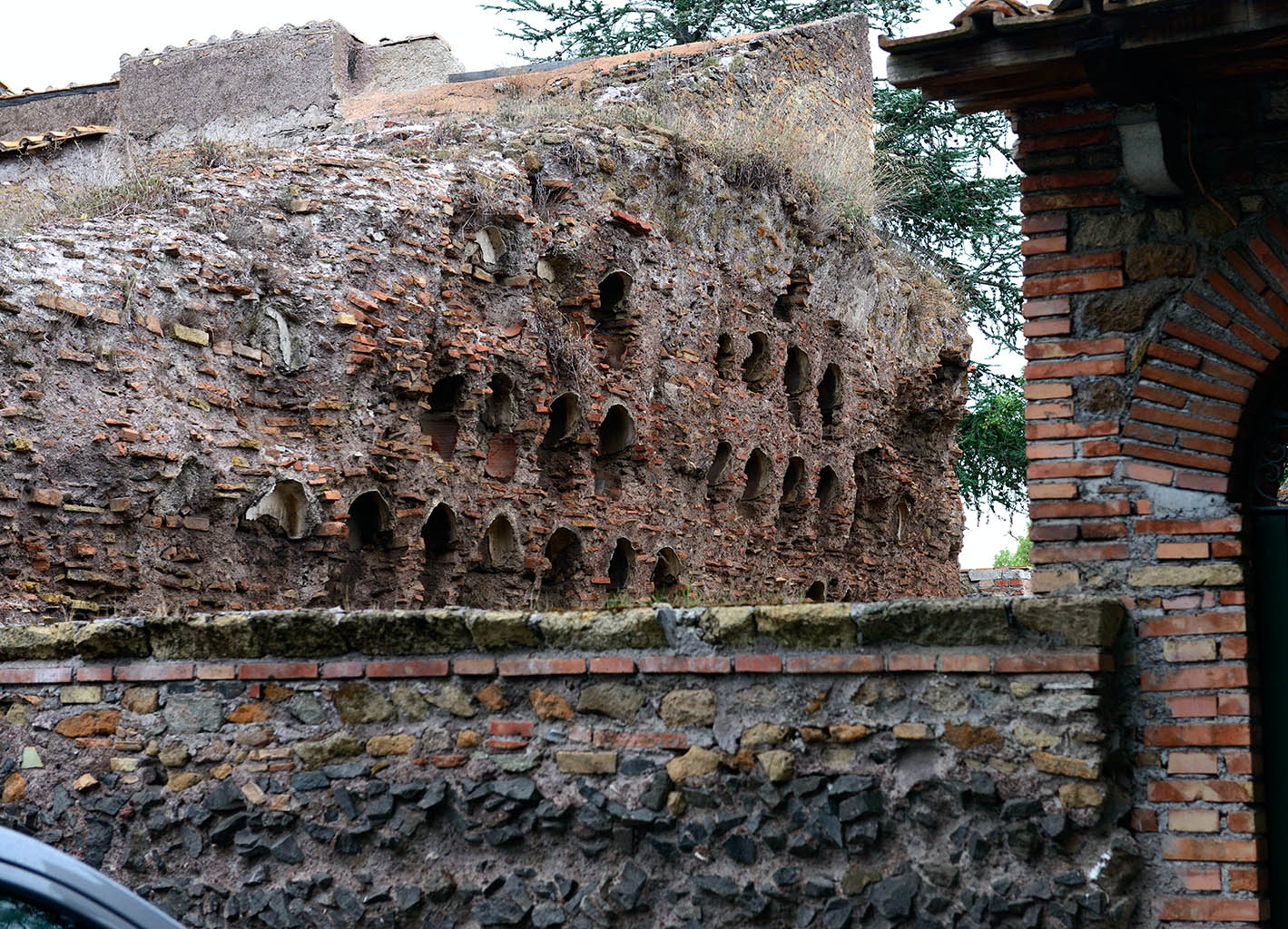 Columbarium of the freedmen of Augustus on the via Appia
Rome, Via Appia
Photo by Ilya Shurygin
Columbarium of the freedmen of Augustus on the via Appia.
Rome, Via Appia
(Roma, Via Appia)
Origin:
Was discovered on the second mile of via Appia in 1724-26 in the course of excavations of the columbarium of the freedmen of Livia.
Description:
An overground construction of 3 adjacent chambers was coated with bricks and covered with plaster. It housed ca 3000 niches, each for 2 ceramic urns in the form of pots.
In 1747 the current state of the building was studied and fixed in a series of etchings by G. B. Piranesi.
In 1790 Carlo Labruzzi made another etching of the monument.
In 1796 the Vatican made a census of the taverns of the city for defining a number of tax-payers. According to this census the taverna inside the ruins of the columbarium was named Hosteria del colombario. At the present time the ruins are occupied by a restoraunt "Hostaria Antica Roma".
Credits: