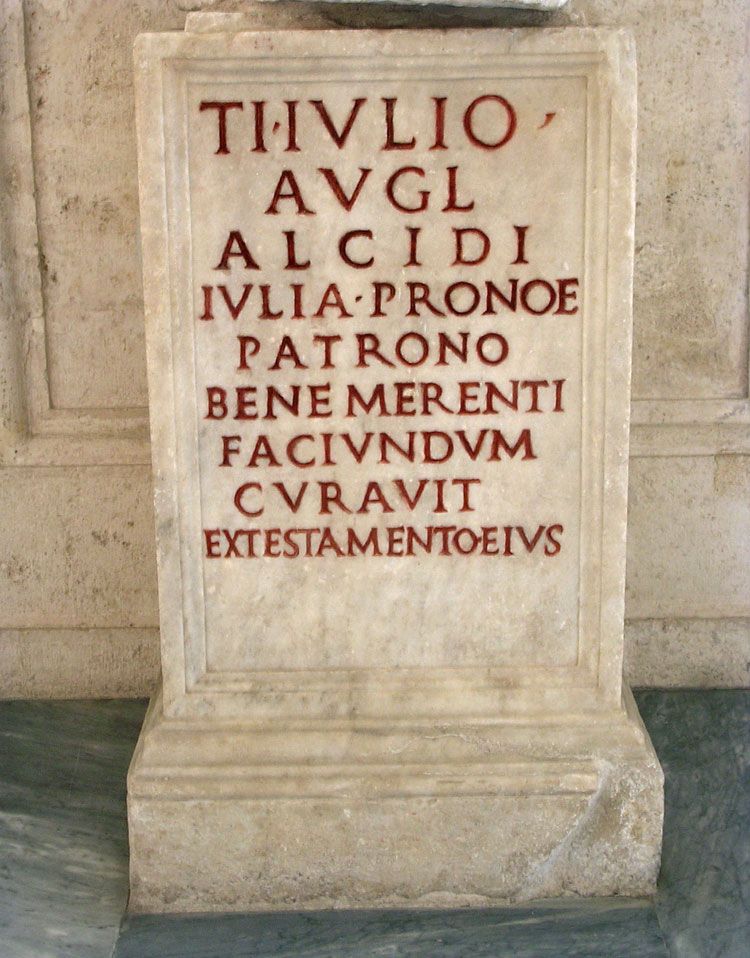 Funerary inscription of Tiberius Julius Alcidus
Ca. 14—37 CE.
CIL VI 19816
Rome, Capitoline Museums, Palazzo Nuovo
Photo by Olga Lyubimova
Funerary inscription of Tiberius Julius Alcidus.
Ca. 14—37 CE.
CIL VI 19816
Rome, Capitoline Museums, Palazzo Nuovo
(Musei capitolini, Palazzo Nuovo)
Origin:
Rome.
Description:
CIL VI 19816
Ti(berio) Iulio / Aug(usti) l(iberto) / Alcidi / Iulia Pronoe / patrono / bene merenti / faciundum / curavit / ex testamento eius
Julia Pronoe took care to make [this monument] for Tiberius Julius Alcidus, the freedman of Augustus, her patron, well deservind, according to his testament.
Credits: