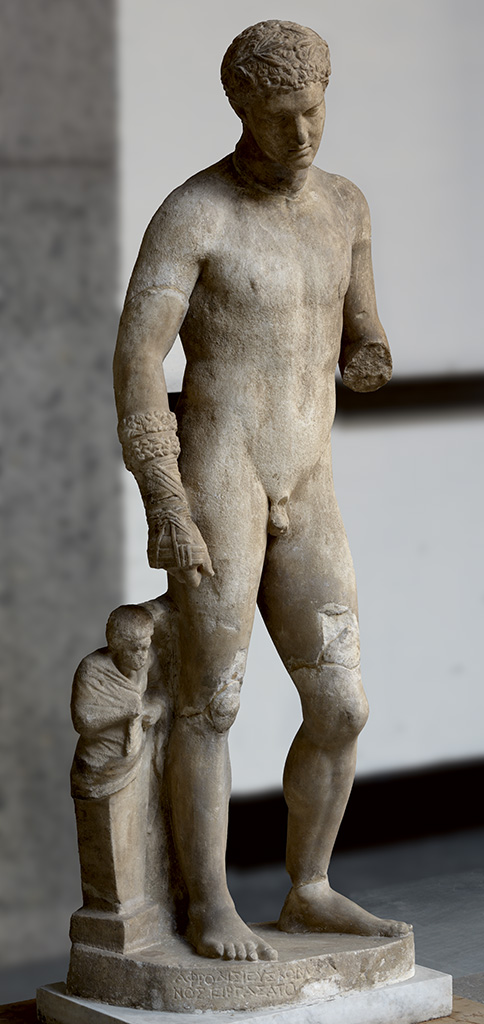 Pugilist (cd. "Pugilist from Sorrento").
By sculptor Koblanos of Aphrodisias.
Aphrodisias marble. 1st cent. CE.
H. 168 cm.
Inv. No. 119917.
Naples, National Archaeological Museum
(Napoli, Museo archeologico nazionale di Napoli)
Origin:
Found at Sorrento in 1888. Presumably from Aphrodisias.
Credits:
© 2012. Photo:
Ilya Shurygin
.
Data: museum annotation, site of the MAN.