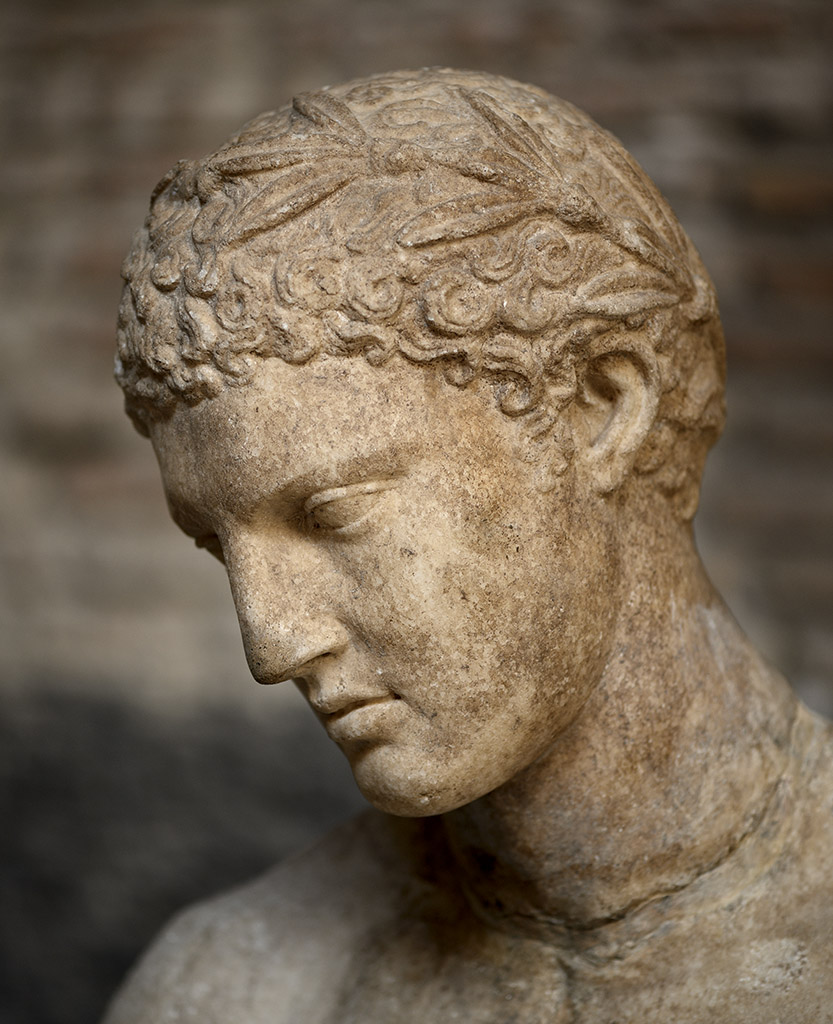 Pugilist (cd. "Pugilist from Sorrento"). Detail.
By sculptor Koblanos of Aphrodisias.
Aphrodisias marble. 1st cent. CE.
Inv. No. 119917.
Naples, National Archaeological Museum
(Napoli, Museo archeologico nazionale di Napoli)
Origin:
Found at Sorrento in 1888. Presumably from Aphrodisias.
Credits:
© 2012. Photo:
Ilya Shurygin
.
Data: museum annotation, site of the MAN.