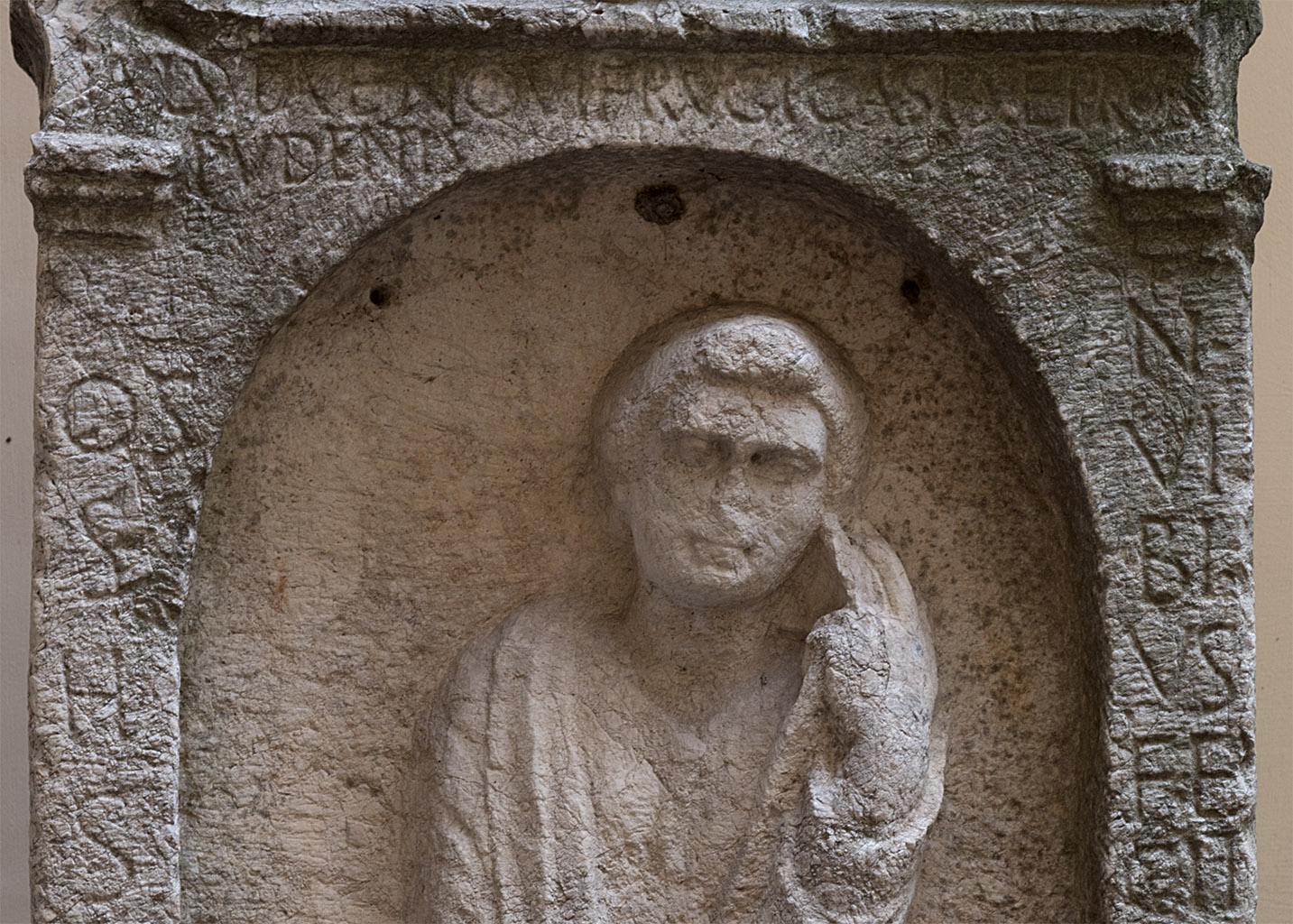 Tombstone of Salvia (close-up).
Second half of the 1st century BCE.
Santa Maria Capua Vetere, Archaeological Museum of ancient Capua
Origin:
Found in the slaughterhouse of Santa Maria Capua Vetere.
Description:
Salviae Novi // Pudentis
//frugi castae probae // os(sa) / s(ita) / h(ic) / s(unt) // N(umerius) / Vi/bi/us / fe/cit

CIL X, 04327.

Here lie the bones of Salvia, honest, chaste (and) modest slave of Novius Pudens. Numidius Vibius has made (this monument).
Credits: