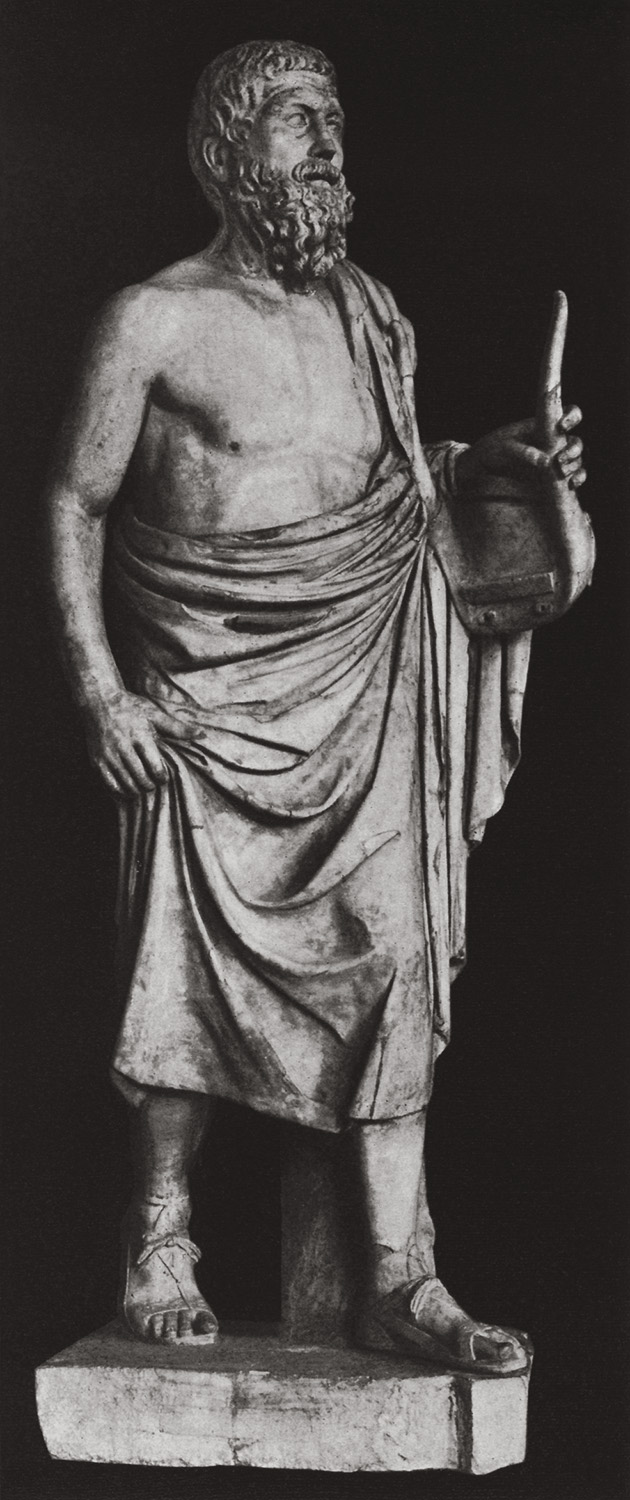 Statue of an unknown poet.
Marble.
Paris, Louvre Museum
Description:
Statue of an unknown Poet.
Paris, Louvre. Cat. somm., No. 588.
The head does not belong to the body. Restorations: tip of the nose, a piece of the left ear, a repair on the neck, details of the drapery, the point of the great toe, part of the tree-trunk.
Literature:
Jahreshefte d. österreichischen archäologischen Institut, III (1900), p. 78 et seq.
Credits:
© 1912. Photo, text: A. Hekler. Greek and Roman portraits. London. William Heinemann, 1912, Pl. 7a.