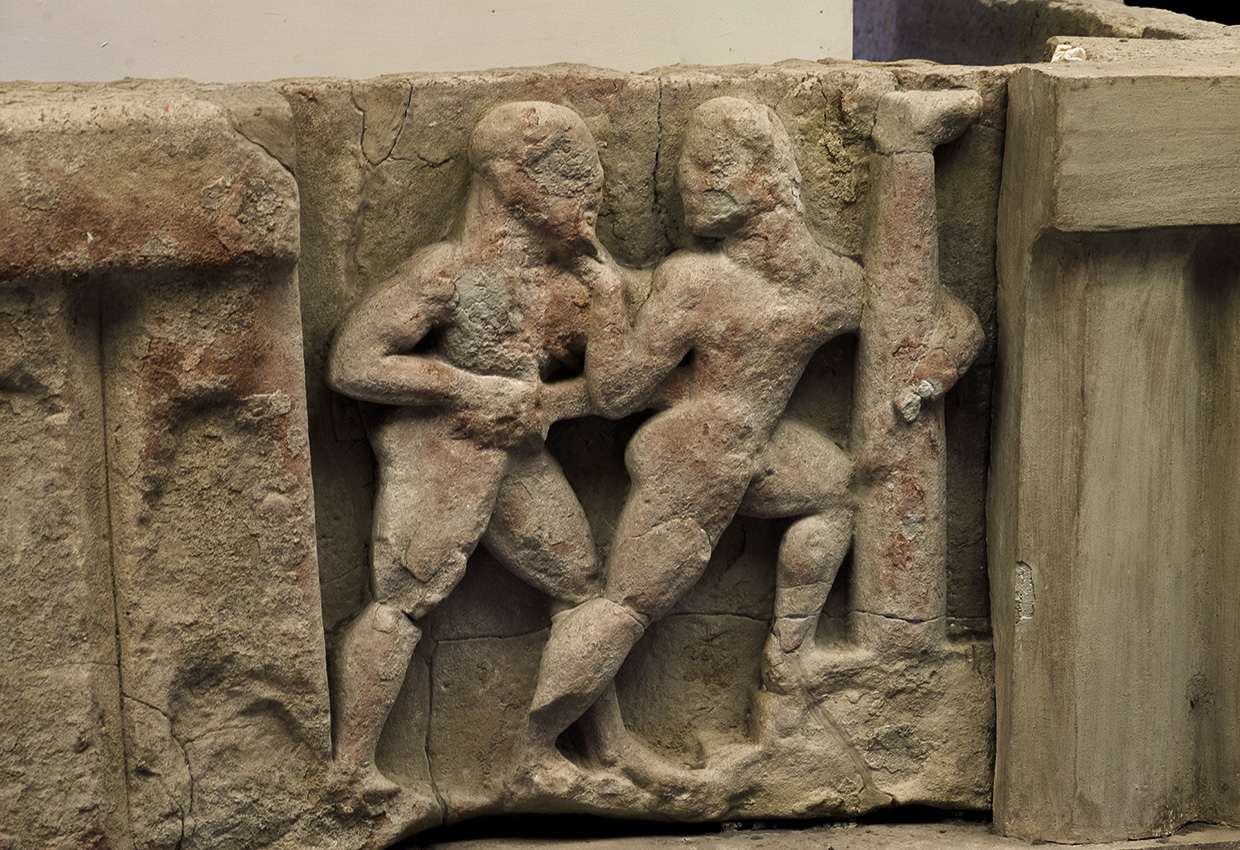 Orestes kills Aegisthus.
Sandstone. Metope from the temple of Hera at the mouth of the river Sele.
Mid-6th century BCE.
Paestum, National Archaeological Museum
(Museo archeologico nazionale di Paestum)
Origin:
Found at the sanctuary of Hera Argiva at the mouth of the Sele.
Description:
L'uccisione di Egisto
La nutrice Laodamia1 trattiene Clitennestra che, armata di bipenne, è pronta ad uccidere il figlio Oreste; nella lastra successiva Oreste sta per sferrare il colpo mortale all'amante della madre, Egisto, che tenta di mettersi in salvo nel palazzo.
1 Stesichorus — Laodamia; Pindarus, Pyth. 11, 18 — Arsinoë; Aeschilus — no name.
Credits: