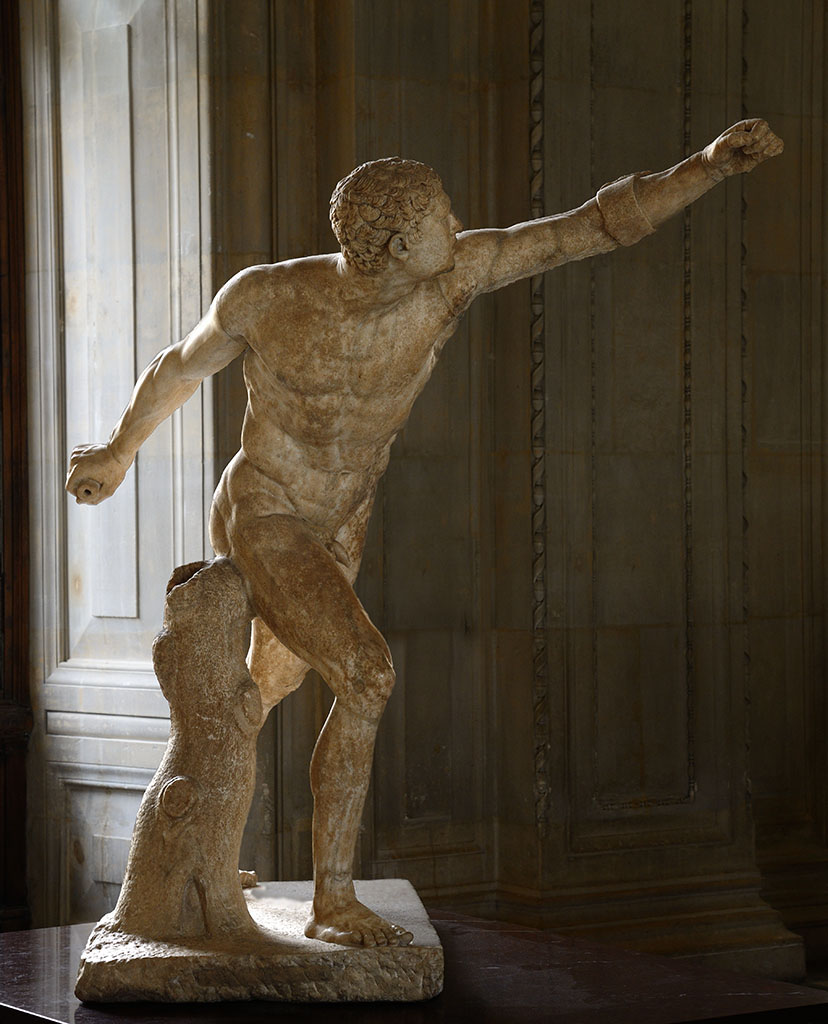 Warrior (so-called "Borghese Gladiator").
Pentelic marble. Ephesus, ca. 100 BCE.
Inv. No. Ma 527 (MR 224).
Paris, Louvre Museum
Origin:
Was discovered in 1609 in Anzio in the course of excavations of a Nero's palace. Was restored of 17 fragments by Nicolas Cordier. Was stored in Rome as a part of the Borghese collection. In 1807 the sculpture was bought by Napoleon from Camillo Borghese. Exposed in the Louvre since 1808.
Credits: