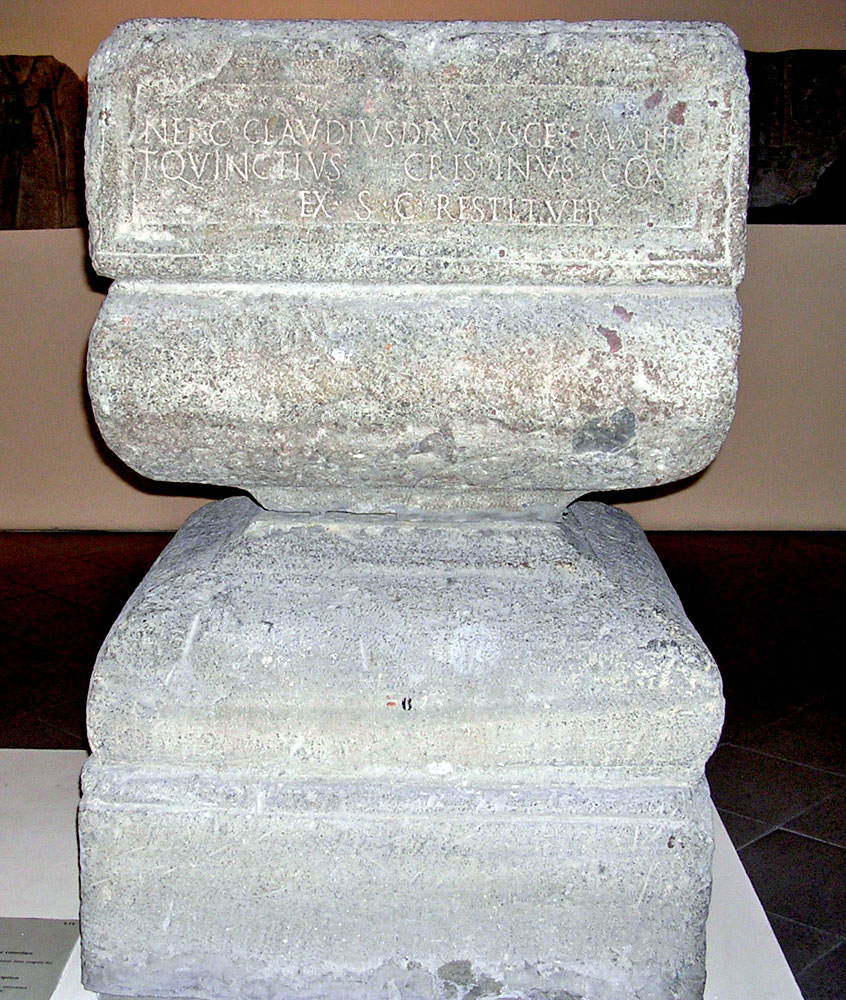 Altar with consular inscription.
Peperino. 9 BCE.
CIL VI 37063.
Inv. No. MC 1702.
Rome, Capitoline Museums, Museum Montemartini (Centrale Montemartini), I. 16
(Musei capitolini, Centrale Montemartini)
Origin:
From the Via Dei Serpenti (1897)
Description:
The altar is the heritage of a major restoration comissioned by the consuls in 9 BCE.
CIL VI 37063
Nero Claudius Drusus Germanic(us) / T(itus) Quinctius Crispinus co(n)s(ules) / ex s(enatus) c(onsulto) restituer(unt)
The consuls Nero Claudius Drusus Germanicus and Titus Quinctius Crispinus restored according to the decree of the senate.
Literature:
© 2009 ã. Photo:
O. Lyubimova
Text of the description: the inscruption in the museum.