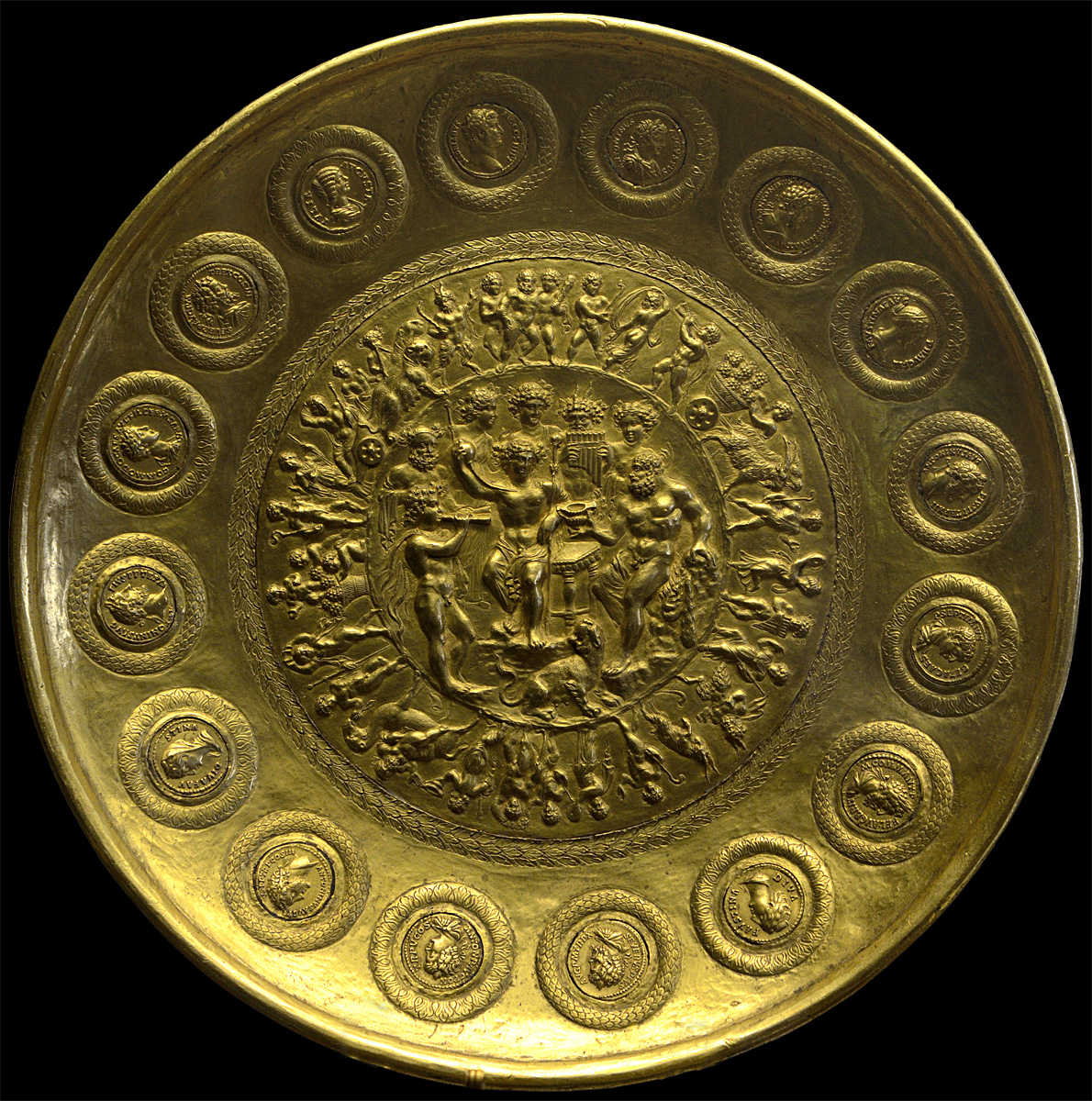 Patera of Rennes.
Gold. Early 3rd century CE.
Diameter 25 cm, weight 1375 g.
Inv. No. 56.94.
Paris, National Library, Cabinet des Médailles
Origin:
Found in Rennes (Brittany) in 1774. Collection of Louis XV.
Literature:
T. Wilson. Golden Patera of Rennes — From The Report Of The U. S. National Museum, 1894.
Luigi Caliò. La patera di Rennes. Uno studio iconologico. In: Oggetto-Simbolo, pp. 129—150. Bologna, 2011.
Credits: