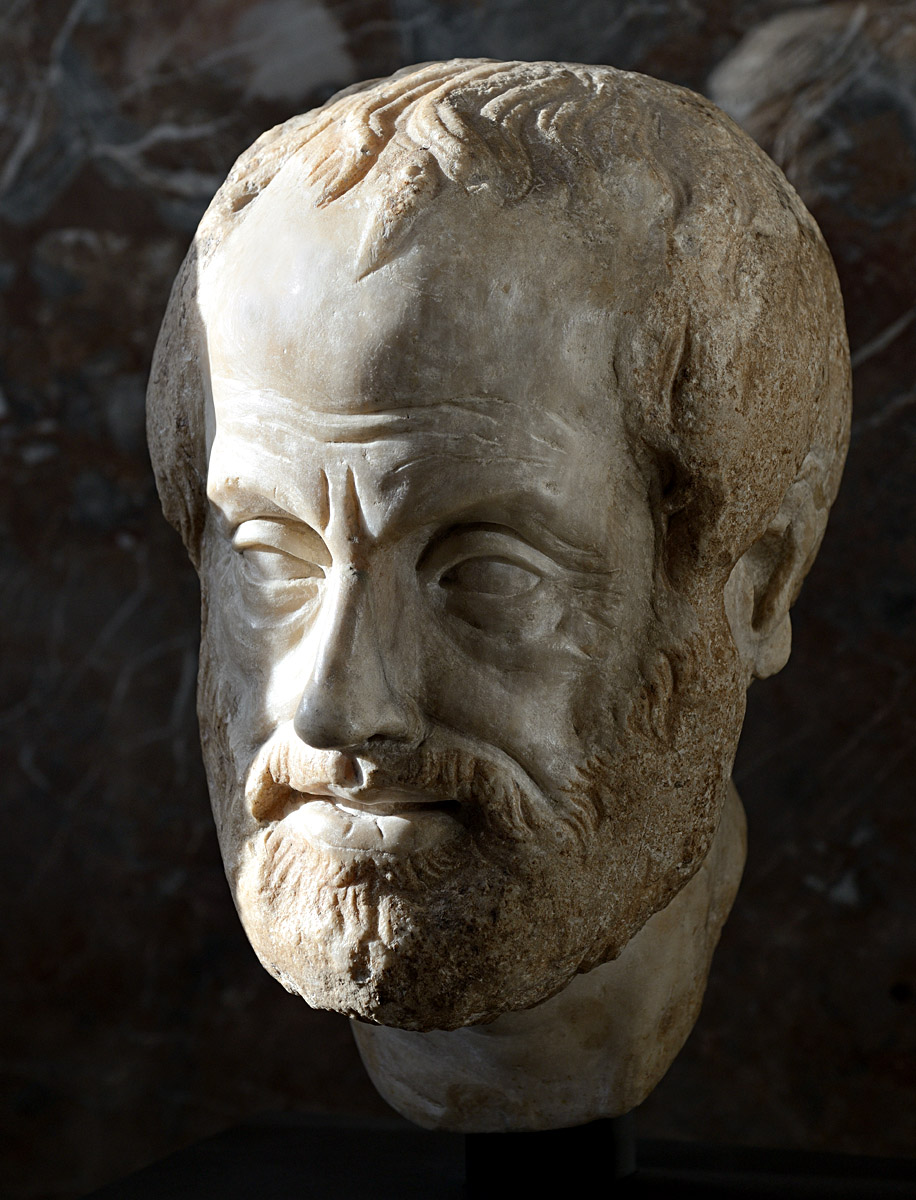 Aristotle.
Penthelic marble. Roman (?) copy of the 1stó2nd centuries after a Greek original ca. 320 BCE.
H. 29.5 cm.
Inv. No. MR 329 / Ma 80 bis.
Paris, Louvre Museum
Origin:
Former Della Porta collection, then Borghese collection. Acquired for the Louvre in 1807.
Description:
The features here are those of Aristotle, Alexander the Greatís tutor from 342 to 341 BC and the founder, some time around 335 BC, of the philosophy school called the Lyceum in Athens. His portrait can be identified from a drawing made of a replica carved with his name which has not survived. All these copies were based on a lost bronze original attribued to Lysippus, Alexander the Greatís personal sculptor.
The features have been reworked in the modern period, and the nose has been restored. Traces of coloured paint on the hair and beard.
(http://cartelen.louvre.fr/cartelen/visite?srv=car_not_frame&idNotice=922&langue=en)
Credits: