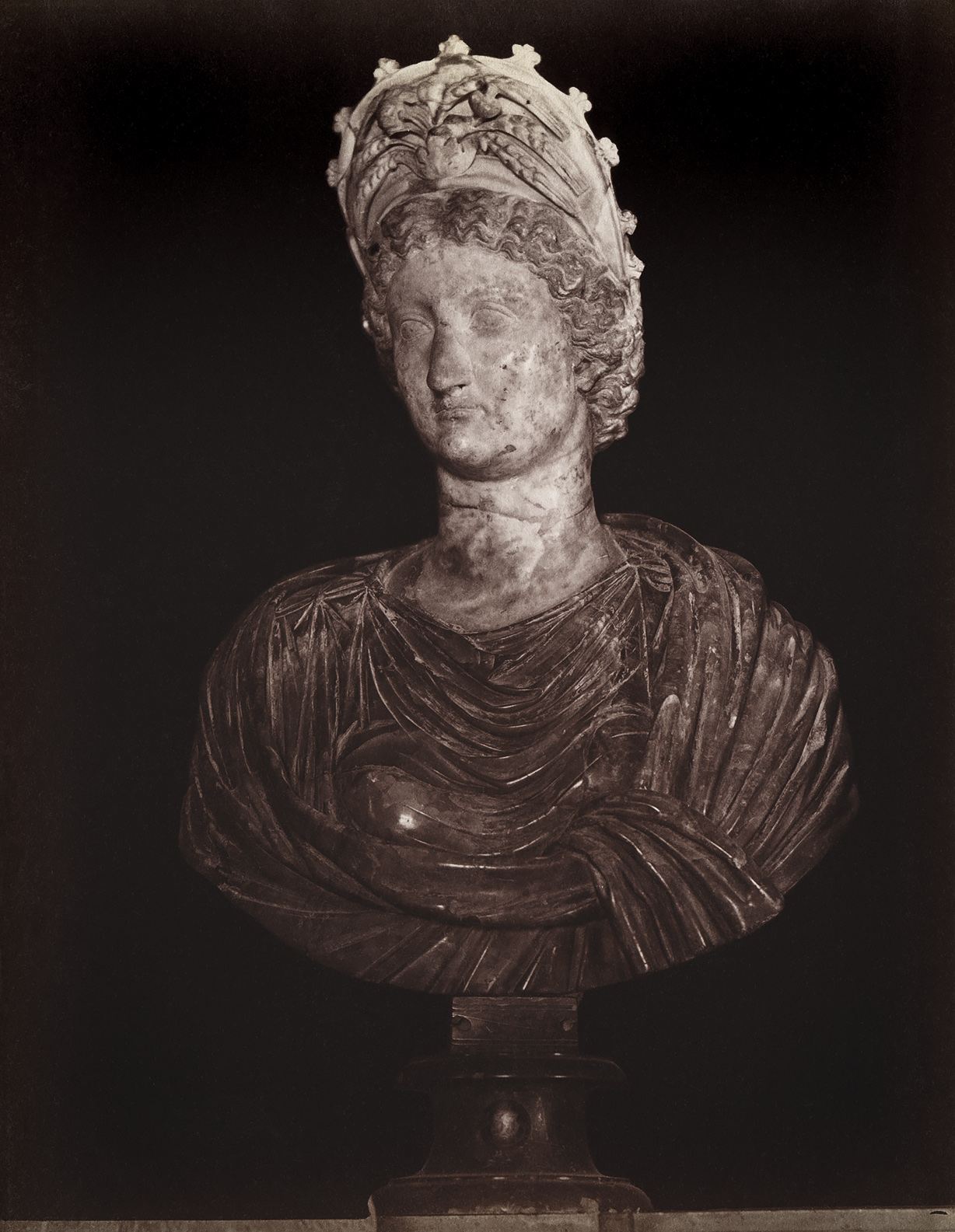 Julia Sabina, the wife of Aelius Hadrianus.
Marble.
Rome, Capitoline Museums, Palazzo Nuovo, Hall of the Emperors
(Musei capitolini, Palazzo Nuovo, Sala degli Imperatori)
Credits:
Photo album of sculptures of the Capitoline Museums (second half of the 19th cent.). St. Petersburg University's chair of ancient history (inv. no. 121). Photo no. 33 (10.5 × 14 cm).
The photographer is unknown.
Inscription on the photo
: 33 — GIULIA SABINA MOGLIE DI ELIO ADRIANO.
Number on the base: 33.
Keywords: marble marmo busto ritratto femminile female portrait bust of a lady noble woman roman empress Vibia Sabina patrician female hairstyle Livia Drusilla Julia Augusta Julio-Claudian dynasty dinastia giulio-claudia Julii-Claudii female hairdo hairstyle coiffure hairdo hairstyle hair-dress hair style crown diadem from ear collection of Albani Inv No MC 444 MC444