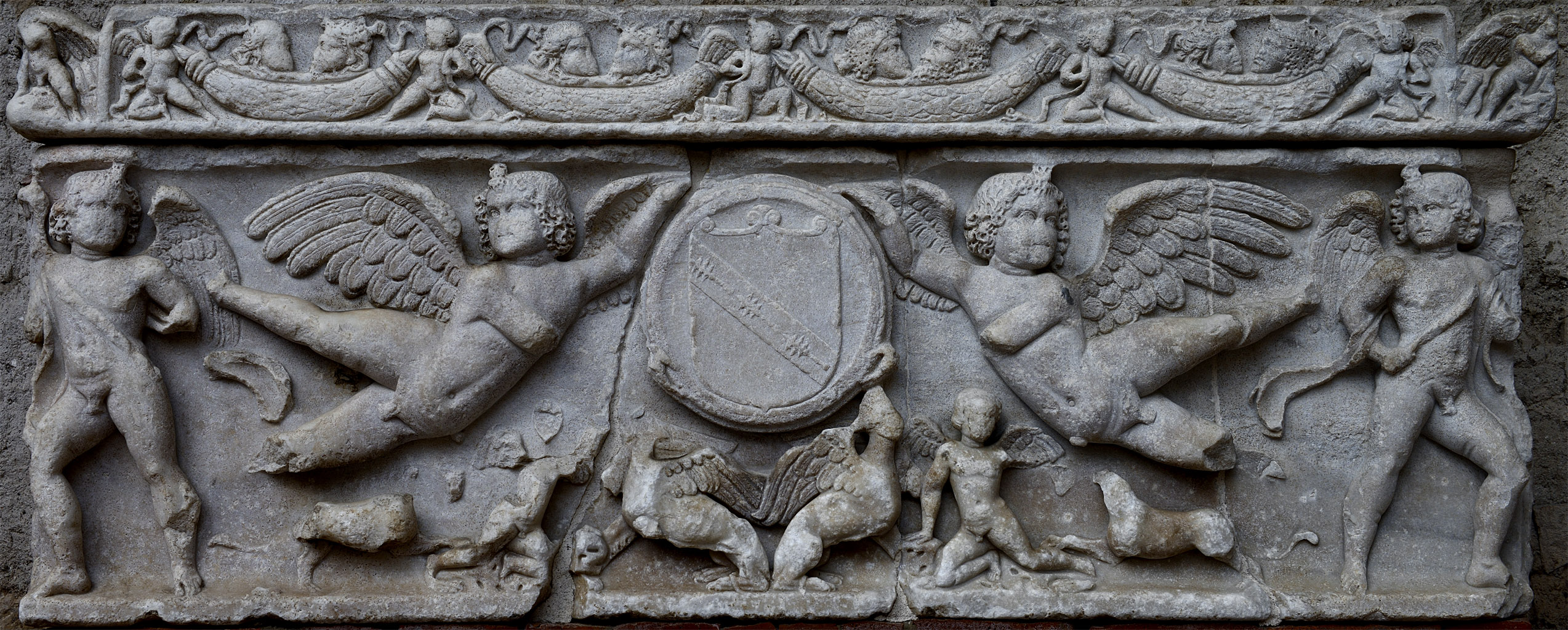 Sarcophagus with a portrait of the deceased in a clipeus and flying erots — the front panel.
Marble. Second half of the 2nd cent. CE.
Salerno, Cathedral
(Cattedrale di Salerno)
Origin:
Salerno, local workshop.
Literature:
Angela Palmentieri. CIVITATES SPOLIATAE. RECUPERO E RIUSO DELL'ANTICO IN CAMPANIA TRA L'ETA POST-CLASSICA E IL MEDIOEVO (IV—XV SEC.). 2009/2010, pp. 253—255.
Credits: