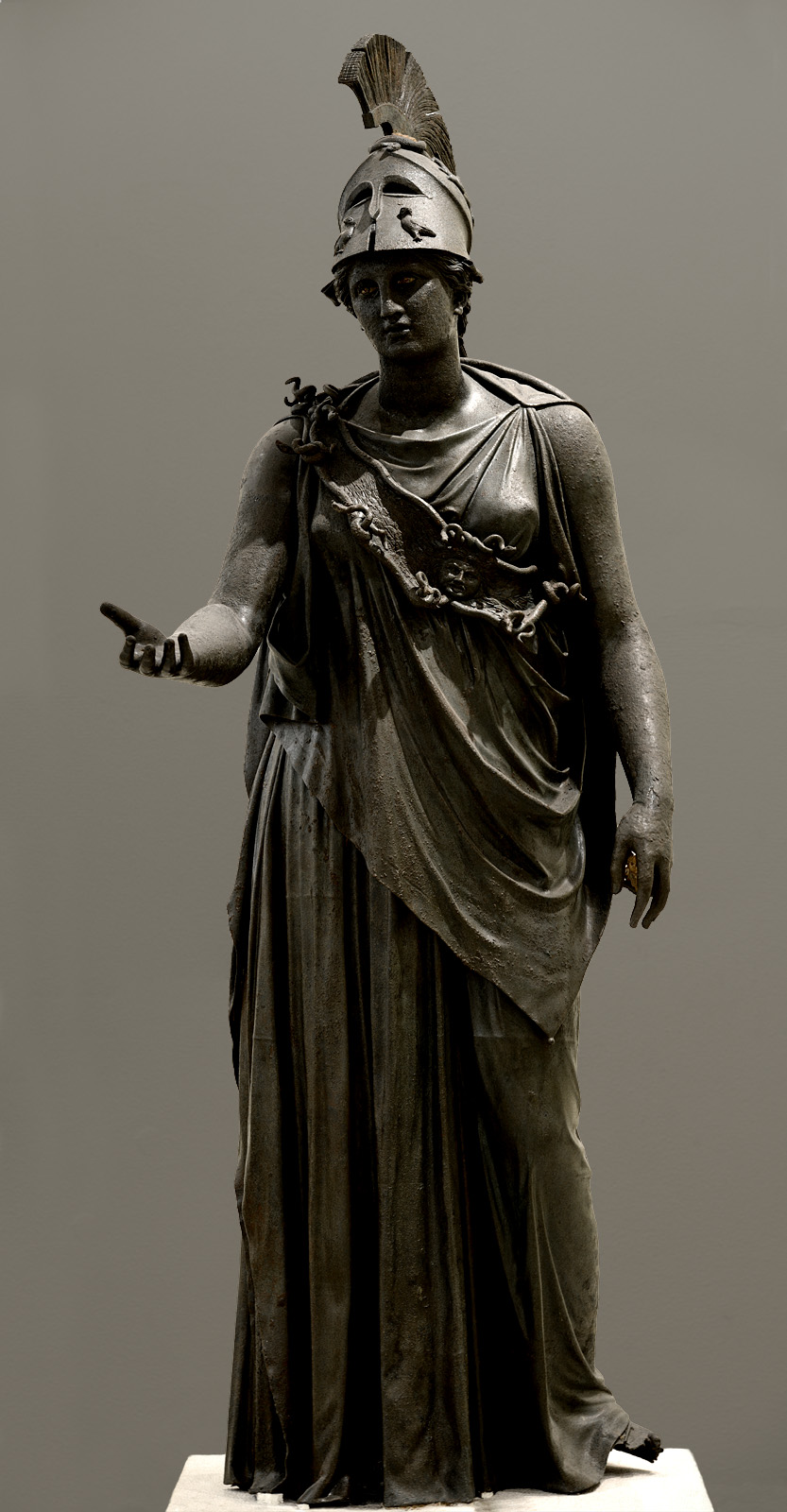 Statue of Athene ("The Peiraeus Athena").
Bronze. 340—330 BCE.
Height 2.35 m.
Inv. No. 4646.
Athens, Archaeological Museum of Piraeus
(Αθήνα, Αρχαιολογικό Μουσείο Πειραιά)
Origin:
Peiraeus, 1959. The bronze works were found in a storeroom nead ancient harbour of Peiraeus. They have been stored there for safekeeping when Peiraeus was beseiged by Sulla in 86 BCE.
Credits: