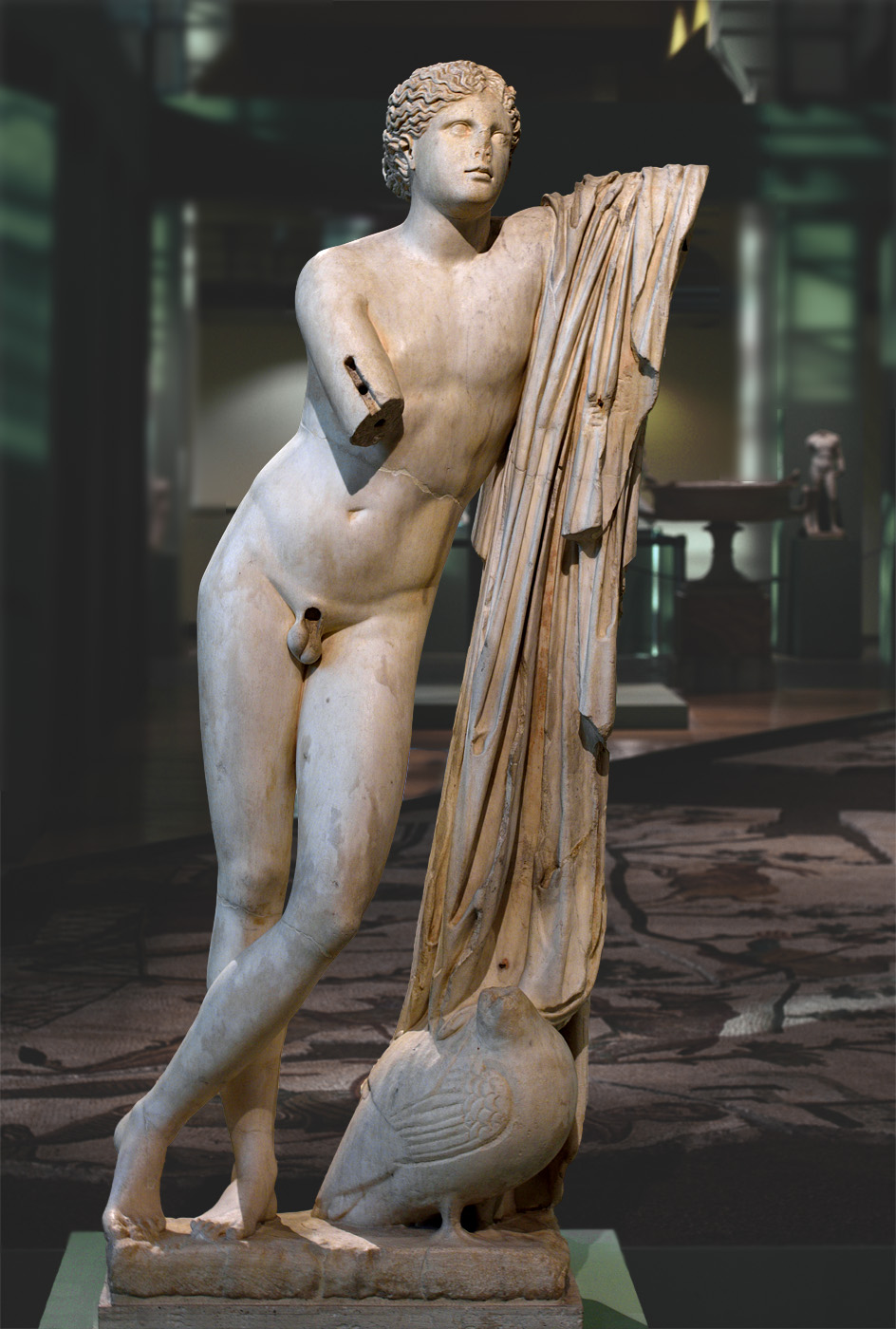 Pothos.
Pentelic marble. Roman copy of Adrianic age of the Greek original created by Scopas.
Inv. No. MC 2417.
Rome, Capitoline Museums, Museum Montemartini (Centrale Montemartini), III. 42
(Musei capitolini, Centrale Montemartini)
Origin:
Excavations of a Roman domus of Adrianic age on the crossroad of via Cavour and via Santa Maria Maggiore, 1940.
Credits: