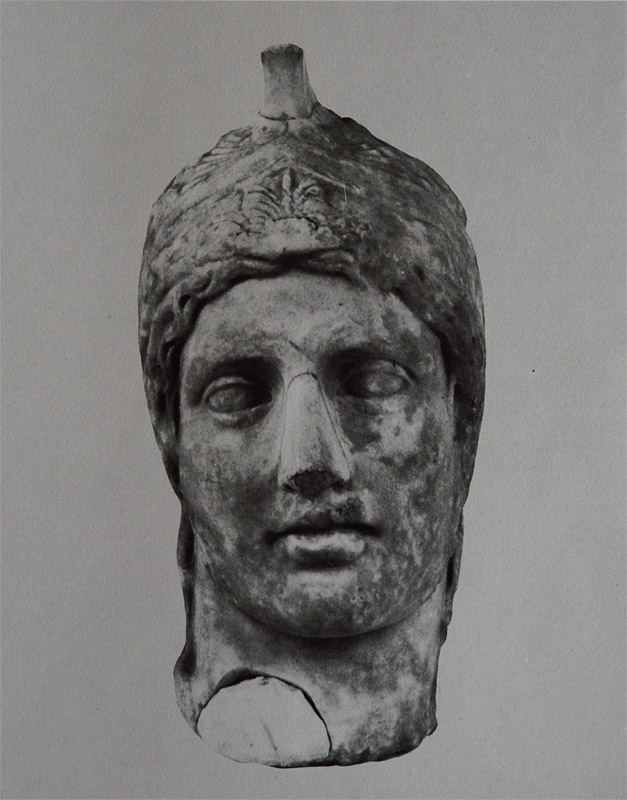 Head of Ares (type "Borghese Ares").
Luna marble. Roman copy from the early Antonine age after a Greek statue of 5th century BCE.
Height 42 cm.
Inv. No. 81 (1906).
Pisa, Camposanto Monumentale
Origin:
Presumably it was seized as a trophy by the Pisan army in Genova in 1282. It was installed in a niche in the facade of Duomo of Pisa above the
sarcophagus of contessa Beatrice
. Ca. 1833 the head and the sarcophagus were transfered to Camposanto. While being retrieved from the niche the head had fallen down and broke to pieces. After restoration it was placed in Camposanto.
Credits:
Camposanto Monumentale di Pisa. Le Antichita. II. Edizioni Panini. PP. 151-158.