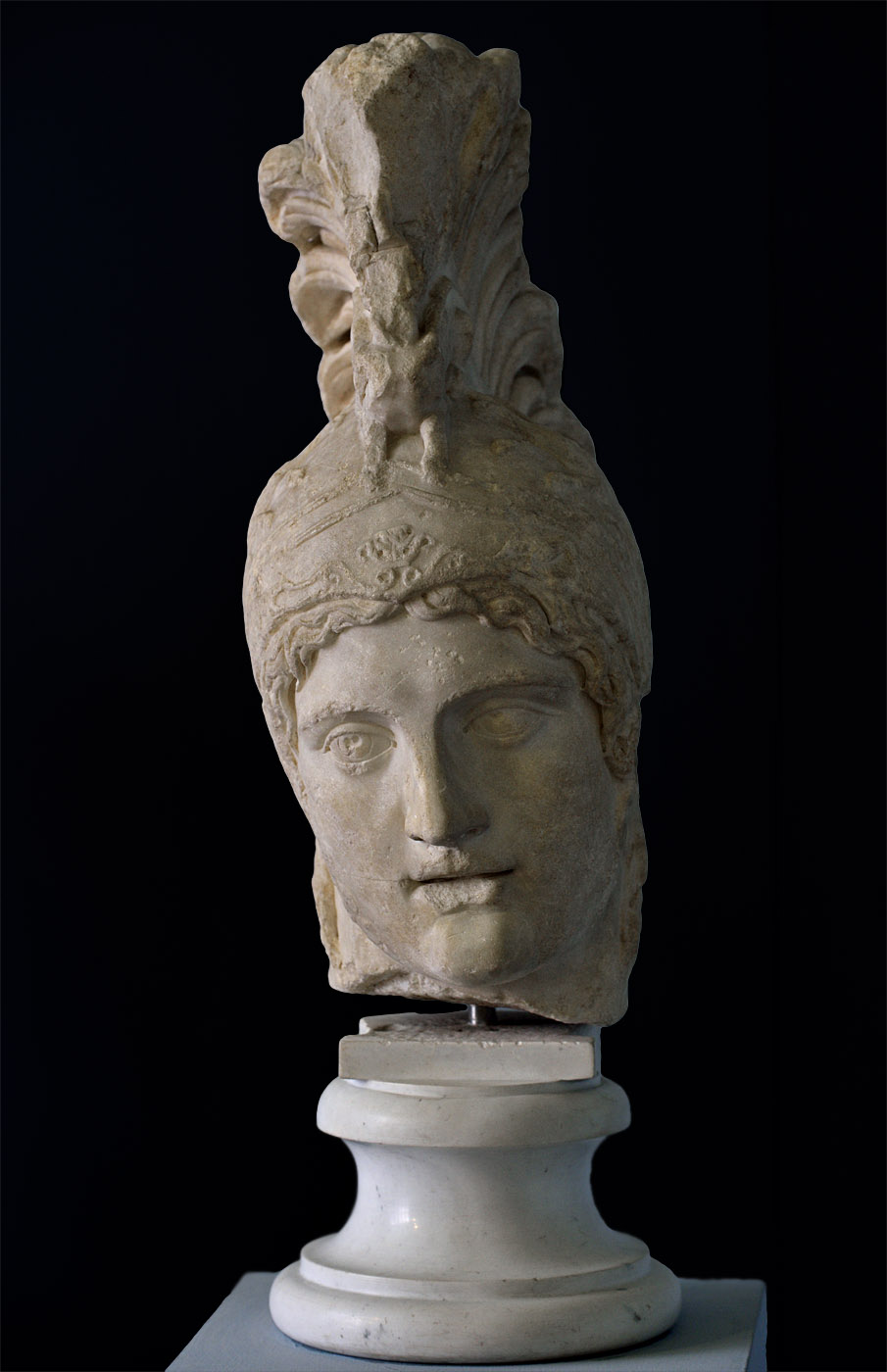 Head of Ares (the Ares Borghese type).
Luna marble. Severian replica from the after a bronze Greek statue by Alkamenes casted in 420 BCE.
Inv. No. MC 795.
Rome, Capitoline Museums, Museum Montemartini (Centrale Montemartini), II. 68
(Musei capitolini, Centrale Montemartini, II. 68)
Origin:
From the Sacred area in Largo di Torre Argentina, 1925.
Credits: