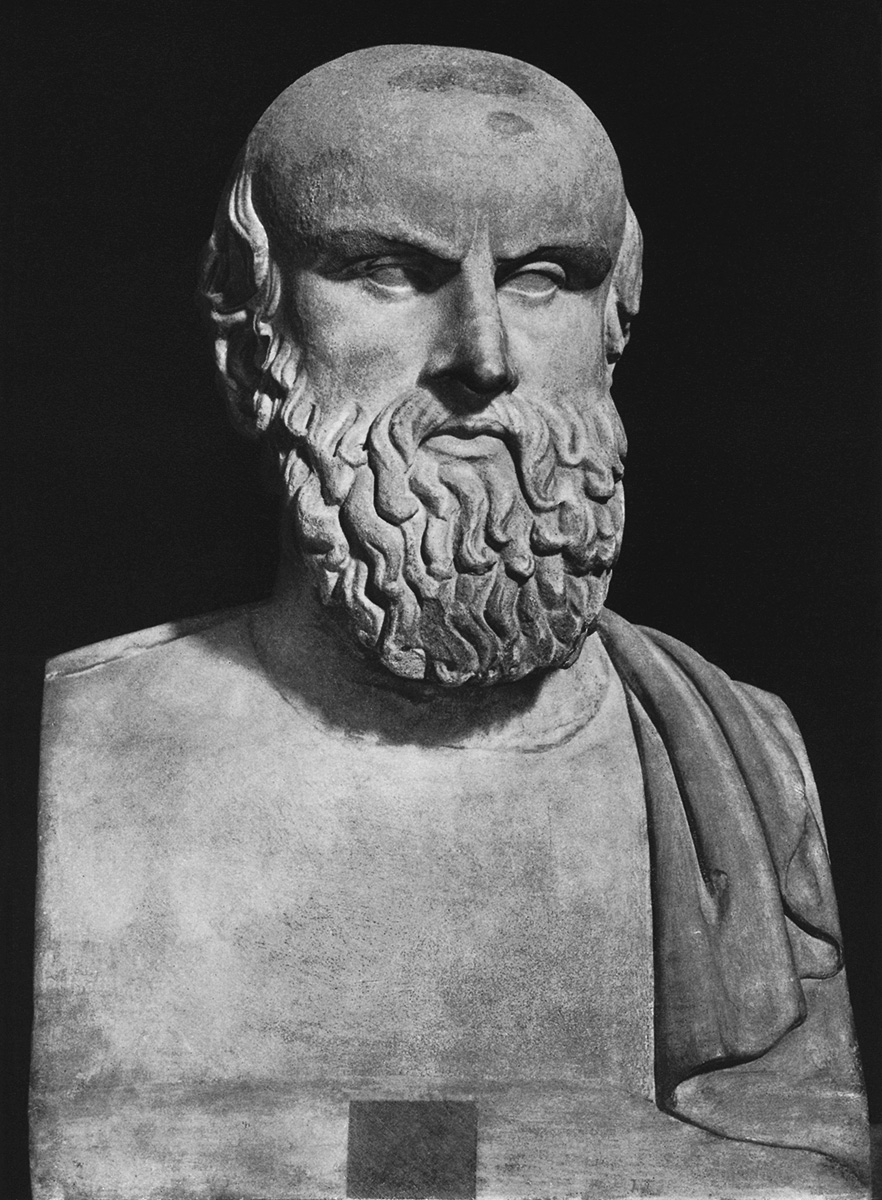 An unknown Greek (so-called Aischylos).
Marble.
Inv. No. MC 596.
Rome, Capitoline Museums, Palazzo Nuovo, Hall of the Philosophers
(Musei capitolini, Palazzo Nuovo, Sala dei Filosofi)
Description:
Restorations: the nose and the term.
Literature:
Helbig, Führer durch die Antikensammlungen Roms, 506;
Arndt-Bruckmann, Griechische und römische Porträts, 111/2;
Neue Jahrbücher für das klassische Altertum, 1900, p. 161 et seq.;
Sieveking in Christís Literaturgeschichte, Supplement.
Credits:
© 1912. Photo, text: A. Hekler. Greek and Roman portraits. London. William Heinemann, 1912, Pl. 13b.
Photo: Alinari.