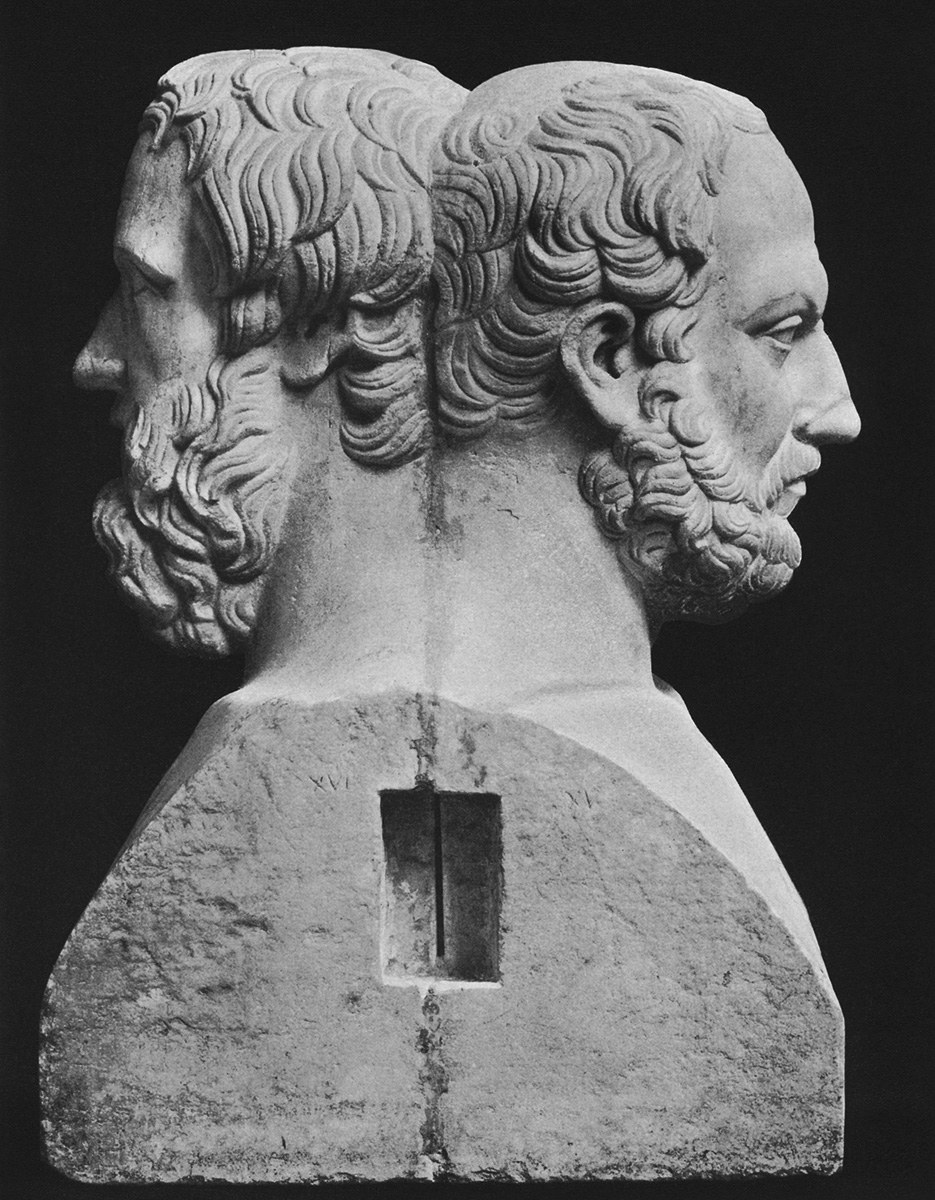 Double term of Herodotos and Thukydides.
Marble.
Inv. No. 6239.
Naples, National Archaeological Museum
(Napoli, Museo archeologico nazionale di Napoli)
Description:
Restorations: the nose of the Herodotos, and the tip of the nose of the Thukydides.
Literature:
A. Ruesch, Guida illustrata del Museo Nazionale di Napoli, 1129;
Arndt-Bruckmann, Griechische und römische Porträts, 128/30;
Michaelis, B. d. Th.; J. d. Inst., 1890, p. 157;
Bernoulli, Griechische Ikonographie, p. 159, 180 et seq., Pl. XVII.
Credits:
© 1912. Photo, text: A. Hekler. Greek and Roman portraits. London. William Heinemann, 1912, Pl. 15.
Photo: Brogi.