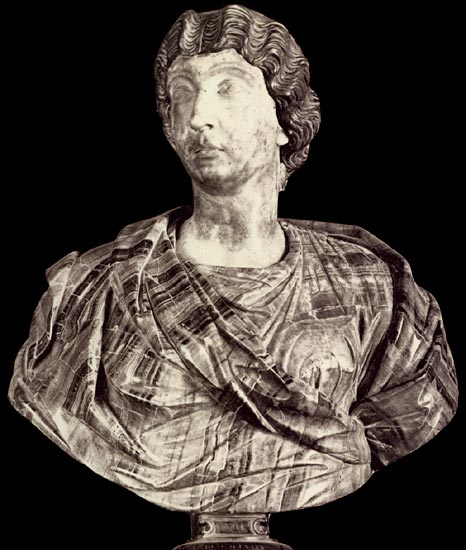 Lucilla, the wife of Lucius Verus.
2nd century.
Rome, Capitoline Museums, Palazzo Nuovo, Hall of the Emperors
(Musei capitolini, Palazzo Nuovo, Sala degli Imperatori)
Credits:
Photo, text: Photo album of sculptures of the Capitoline Museums (second half of the 19th cent.). St. Petersburg University's chair of ancient history (inv. no. 121). Pl. 42.