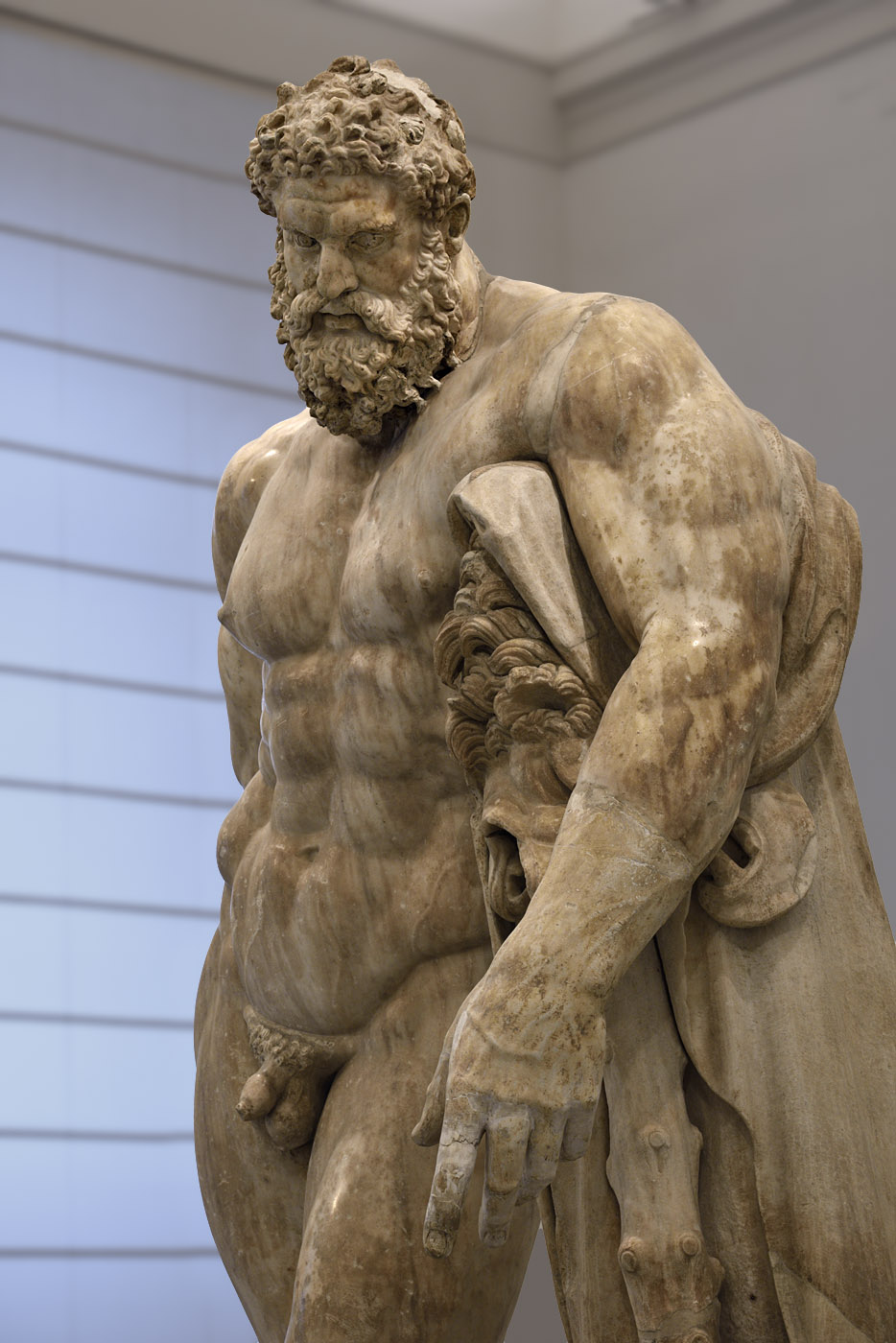 Hercules at rest (Farnese-Pitti type).
Marble. Roman work of the late 2nd — early 3rd cent. CE after a bronze original by Lysippos of the second half of the 4th century BCE.
Inv. No. 6001.
Naples, National Archaeological Museum
(Napoli, Museo archeologico nazionale di Napoli)
Origin:
Found in Rome, in the Baths of Caracalla.
Credits:
Keywords: marble statue Roman work after a Greek original inscription on the base Γ Λ Ι Κ Ο Ν Α Τ Α Ι Ν Α Ι Ο Σ Ε Π Ι Ε Σ Ε Athenian Glykon has made statue Heracles Herakles Hercules Eracle Ercole Farnese Hercules Farnese Pitti Hercules Farnese signed by Glykon of Athens skin hide fell lion club apples oa the Hesperides sculptor Lysippos of Sikyon Lysipp aus Sikyon scultore Lisippo Inv No 6001