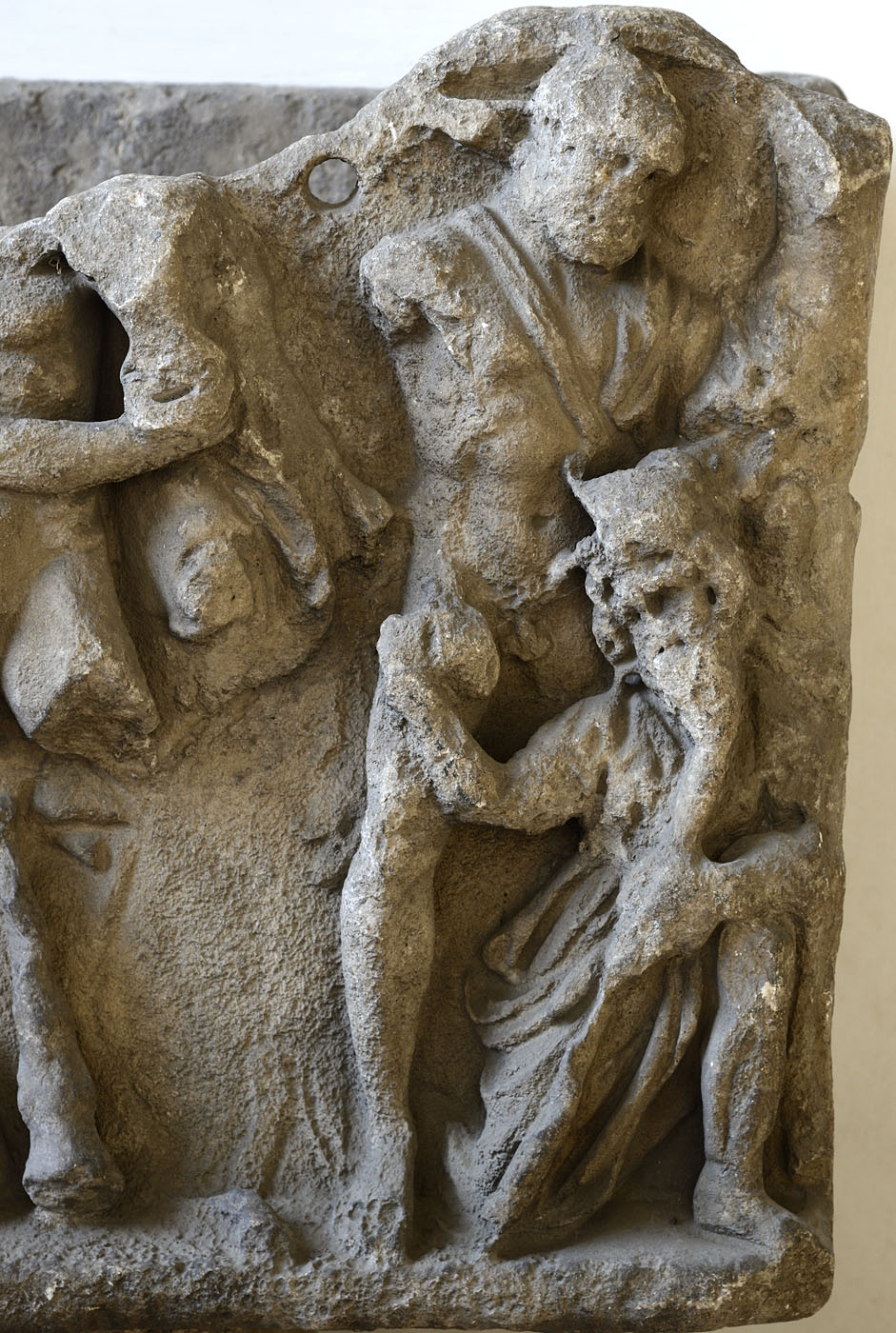 Hercules wins the battle with the king Diomedes (a close-up of sarcophagus relief "The Labours of Hercules").
Marble. 2nd—3rd cent. CE.
Rome, National Gallery of Ancient Art of Corsini Palace
Description:
Nel sarcofago Corsini l'uccisione delle Cavalle di Diomede è simboleggiata dalla figura del re dei Traci piegato in ginocchio ai piedi di Èrcole, il quale ne afferra i capelli con la sinistra, mentre con la destra si appresta a colpirlo con la clava : solo una delle bestie antropofaghe è visibile sullo sfondo. Lo schema ritorna nel sarcofago del Louvre 177.
Paolo Moreno. Iconografia lisippea delle imprese di Eracle. (In: Mélanges de l'Ecole française de Rome. Antiquité, tome 96, n° 1. 1984. pp. 117—174).
Credits: