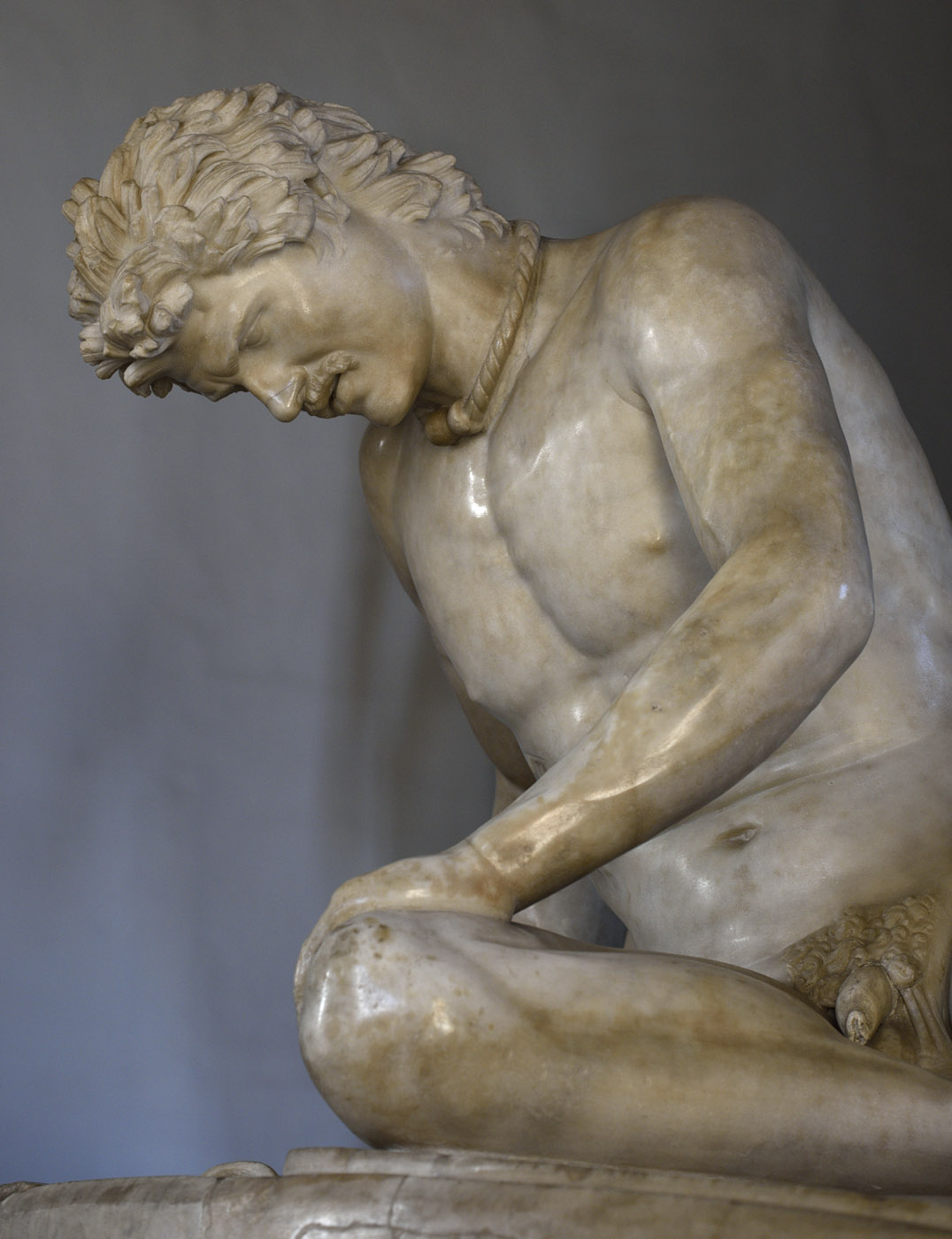 Dying Gaul (also known as "Galata Capitolino"). A close-up.
Marble. Roman copy of the lost Hellenistic original of the 3rd century BCE.
Inv. No. MC 747.
Rome, Capitoline Museums, Palazzo Nuovo, Hall of the Gaul
(Musei capitolini, Palazzo Nuovo, Sala di Gallo)
Origin:
Rome, area of the villa Ludovisi (Gardens of Sallust (horti Sallustiani)), 1622.
Credits: